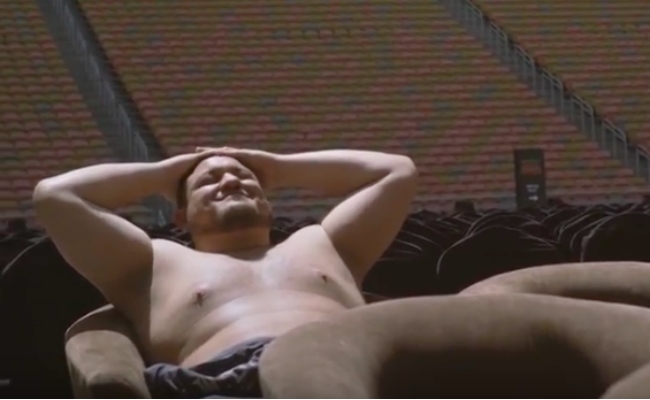 Samoa Joe could have the highest profile win of his 19-year pro wrestling career this Sunday at SummerSlam if he defeats AJ Styles to become WWE Champion. Like with Shinsuke Nakamura before WrestleMania 34, WWE has released an episode of the WWE Chronicle documentary series about the challenger for one of their most prestigious titles. It covers from April 9, 2018 — right before Joe returned from injury after being sidelined for a second consecutive 'Mania — to this past Thursday.
The 45-minute documentary (on YouTube here and on the WWE Network here) switches between shoot and kayfabe, with more obvious kayfabe content than Nakamura's. But alongside with several quality Joe promos, we learned some new things about the Samoan Submission Machine's career in and out of WWE, his approaches to life and wrestling, and, as the title of the episode states, "How Samoa Joe Proved WWE Wrong."
He was told he would never make it to the main roster
Joe says that when he was approached to join NXT, Triple H was "brutally honest" with him. In their meeting, Triple H promised creative freedom, but quickly said he didn't think Vince McMahon was looking to promote someone in his late-30s up to the main roster. Joe says he just smiled at William Regal and Joey Mercury across the table, "and they knew."

He learned how to fire knife dance as a child
Joe's parents ran the largest Polynesian dance troupe in North America for decades, and Joe traveled with world with them as a kid. Joe's mom produced the show, his dad led the dance troupe, and their show featured dances from "every island in the South Pacific." Joe learned to drum, dance, sing, and help make costumes for the show, and his mom says she thought he would take it over one day. Joe's father, one of the first people to bring Samoan fire knife dancing to the United States, trained Joe in this art, so he would show up to school with burns that were hard to explain because he didn't think "My father has me spin a large blade set on fire in our backyard, and during this, I actually burned myself severely" was going to fly.
He knew he would wrestle for a living after working in Japan for the first time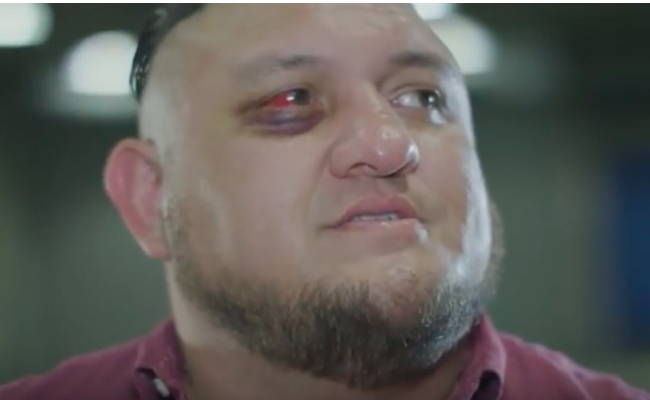 Joe says he realized pro wrestling would be his career after his first flight home from working in Japan. He doesn't specifically name the company he worked for, but this would have been after his Pro Wrestling Zero-One run in 2001, when he worked on some of their PPVs and Burning Heart tournaments. (He speaks in similarly vague terms about his previous work outside of WWE with Daniel Bryan, Jeff Hardy, and AJ Styles.) He says the amount of money he was taking home along with the facts that he was performing in front of people and that he felt comfortable doing it made the job appealing to him.
He found getting traded to Smackdown "bittersweet"
Going into the Superstar Shakeup, Joe didn't sound enthusiastic about the idea of going to Smackdown. While it seems like Smackdown is "more of an open field … as far as getting ahead, doing what you want to do," he's headlined four PPVs on Raw, and is about to headline Backlash with his Raw-based feud with Roman Reigns. His reaction to getting traded to the blue brand is less than ecstatic.

He trains functionally
When Joe started training in jiu jitsu, he was encouraged to try out the pro wrestling school that used the same facility. In this WWE Chronicle, we see Joe working out at a jiu jitsu gym, and he says he trains with things he's going to use in the ring. He says he's "not trying to be the greatest at exercising," and doesn't have the same interest in bodybuilding as other WWE wrestlers. He's "training with what the job entails," including "pinning people up against walls, caving their guts in, hitting people in the face," and throwing people around.
"Samoa Joe" wasn't supposed to be his ring name
People started calling him "Samoa Joe" because there was another guy at the gym where he trained named Joe, "and there was that Joe and there was the Samoan Joe." When he started getting booked as that, what was originally a gag nickname stuck, and has remained his ring name for most of his career.
For him, the Greatest Royal Rumble helped make up for missing WrestleMania
Over clips of him tanning and taking pictures with fans, Joe says that it was a cool experience to meet fans from another part of the world, and that traveling to Saudi Arabia made him "appreciate things at home more."
He's aware he looks like he works in appliances
While wearing a polo shirt, he says that if he walks into a Target he's "definitely getting asked about at least home electronics and/or how to buy a refrigerator," and I appreciate that this has now been officially acknowledged on WWE programming.

Tom Phillips looks like Natalie Imbruglia grew a beard, according to Joe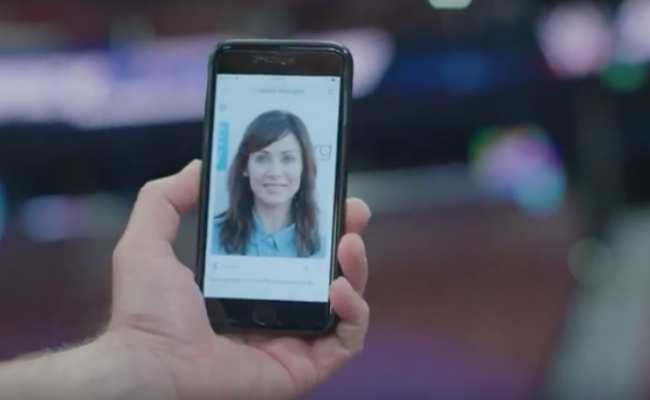 He learned to stop using spite as a motivational tool
Most of what Joe says about training and approaching wrestling is at least partially in character, but one thing he has to say about finding motivation in his career is pretty interesting, and seems like a shoot. He says he's "stopped using spite as a motivational tool. Because really what happens is it becomes a crutch. Like, you need spite to succeed. You need to be pissed at something or someone or some situation in order to get ahead because it's the only thing that kind of starts your engine up."
He switched his mindset, thinking, "They're not expecting anything from me. I know what I'm capable of … Expectations are something that I think a lot of people don't deal well with, or don't really understand. If you're as good as you say you are, if you're that dude, if you're that girl, if you're that guy that can get the job done, what's there to worry about? You got an opportunity to go out there, just go get it done."
SummerSlam 2018 could be huge for him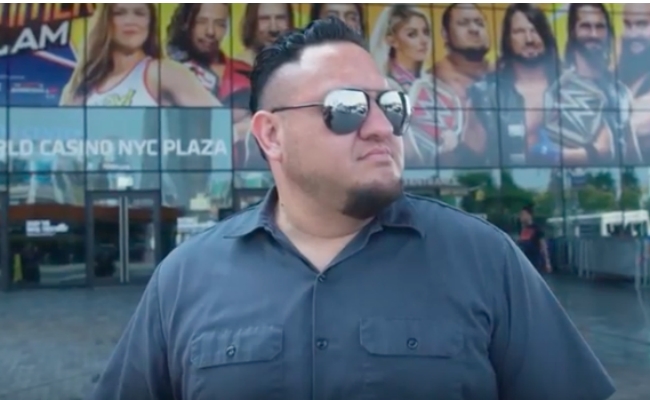 We see Joe talking to Road Dogg backstage, and Dogg tells him that "SummerSlam, the second grandest stage of them all, this is where Samoa Joe makes his name," and that he's happy with how things are turning out. Will Samoa Joe making his name at SummerSlam include winning the WWE Championship? We'll find out soon.