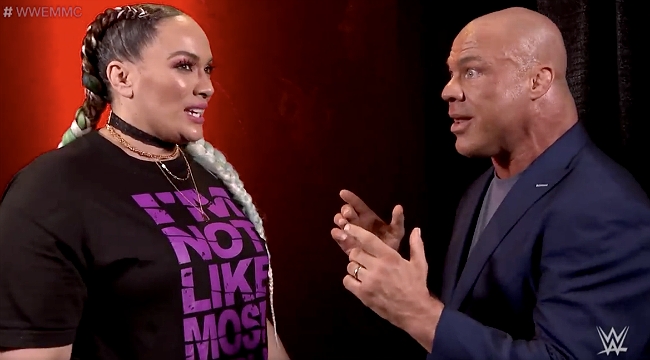 It's been a while since WWE tried something truly outside of their comfort zone, but that's exactly what they're doing with the recently-announced Mixed Match Challenge.
For those unfamiliar, the Mixed Match Challenge is a new WWE program that will air exclusively on Facebook, and will feature a single-elimination mixed tag tournament. Six teams from Raw will face six teams from Smackdown, before ultimately crowning a winner. Regardless of how you think that sounds, it's certainly different.
The matches will air live on Facebook Watch at 10 p.m. ET on Tuesdays, with the first episode coming on January 16. WWE's has been slowly announcing the Mixed Match Challenge teams over the last couple of weeks, and we have the full participant list, but one WWE Superstar has already been pulled from the show.
Cruiserweight Champion Enzo Amore missed Raw on Monday due to some sort of unspecified illness. He spent 10 hours in a Miami emergency room before escaping so he could defend his title against Cedric Alexander on Raw, but when he showed up to the arena, WWE officials told him he wouldn't be allowed to perform in that condition. And now, it appears as though Raw wasn't the only event Amore is going to miss.
Amore was also pulled from WWE's new Mixed Match Challenge, and Raw General Manager Kurt Angle sent out a somewhat cryptic tweet confirming that he would replace Amore. Some thought Angle literally meant that he, as in Kurt Angle, would be replacing Amore, but now we know that this wasn't the case.
In a video posted on the Mixed Match Challenge Facebook page, Angle announced that Titus Brand member Apollo Crews would be replacing Amore, and will be teaming with Nia Jax when the tournament kicks off January 16th.
Crews is a fine — if perhaps a bit uninspired — replacement. For anyone expecting Angle after the way he worded his original announcement, though, Apollo Crews is literally not Kurt Angle.