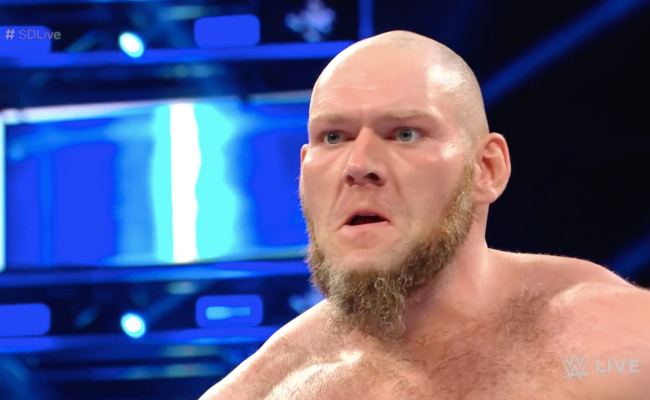 Last week, when everyone was talking about Lars Sullivan and his history of bigoted and hateful online posts, we were all kind of wondering if he'd lose his job. Whether it's fair or not to get fired for things you said before you got the job (however terrible they were), we all know WWE's biggest concern is public perception and keeping their sponsors happy. So when key sponsor Mars Wrigley (the company behind Snickers) released a statement, it really seemed like Sullivan might be doomed. Now the news of what consequence Lars is facing has come out, and it's a pretty weird middle ground.

WWE is not firing Lars Sullivan, but they are fining him $100,000, which must surely be a good chunk of his salary considering he only just arrived from NXT. Here's the full statement from WWE, via Forbes:
WWE supports a culture of inclusion regardless of gender, race, religion or sexual orientation, and we are committed to embracing all individuals as demonstrated by the diversity of our employees, performers and fans worldwide.

Dylan Miley (aka Lars Sullivan) will be fined $100,000 and required to complete sensitivity training for offensive commentary uncovered from his past. WWE will also facilitate meetings for Dylan with community organizations to foster further discussion around the power of social media and the impact of your words.
Sending him to sensitivity training certainly isn't a bad move, but being fined for things you did before you were employed seems even weirder than getting fired for them. Now people who don't think Lars should be in WWE still have to see him there, but we also get to marvel at WWE's latest weird flex on what they can make their "independent contractors" do.