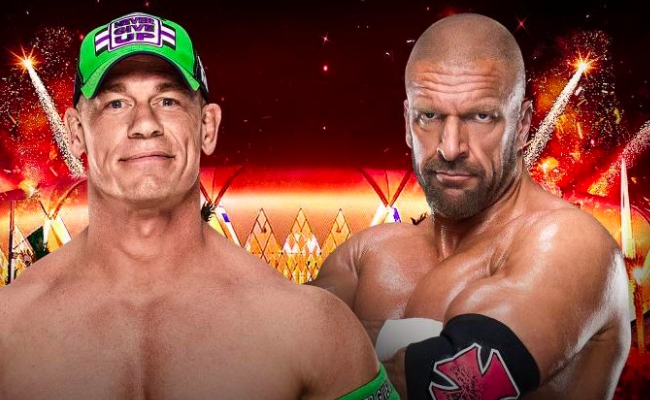 Less than a month after WrestleMania took up more than half of your life, WWE is back with another event that's probably too long. It's The Greatest Royal Rumble, it's sneaking up on all of us, and it's a great excuse to call into work sick this Friday.
You can also gamble on it, so maybe don't call into work sick this Friday, actually. Or, engage optimism, call in sick forever because of all the dough you're about to rake in. Look, no promises, other than I promise you WWE is going to figure out what's at stake for the Greatest Royal Rumble winner sometime before Friday. They have to, right? I'm going two-to-one odds that they do.
Now on to the real odds, courtesy of Skybet.
First up, the Greatest Royal Rumble itself. The granddaddy of them all.
Braun Strowman – 7/4
Daniel Bryan – 5/2
Baron Corbin – 9/2
Bobby Lashley – 9/1
Big Cass – 12/1
Finn Balor – 12/1
Chris Jericho – 16/1
Elias – 16/1
Rusev – 16/1
Sami Zayn – 20/1

Also included are the injured Dean Ambrose at 25/1, the extremely busy Rock at 25/1, and the no way Jose, Nicholas, at 150/1. Note that No Way Jose the wrestler was not listed, but Nicholas the fourth-grader was.
You can lose money on the other matches too, like:
Universal Championship Match:
Roman Reigns – 8/13
Brock Lesnar – 6/5

Intercontinental Championship Match
Seth Rollins – 8/13
The Miz – 4/1
Finn Balor – 5/1
Samoa Joe – 13/2

WWE Championship Match:
AJ Styles – 1/2
Shinsuke Nakamura – 6/4

United States Championship Match:
Jeff Hardy – 2/5
Jinder Mahal – 7/4

Raw Tag Team Championship Match:
Bray Wyatt & Matt Hardy – 1/8
Cesaro & Sheamus – 9/2

Smackdown Live Tag Team Championship Match:
Bludgeon Brothers – 4/11
The Usos – 2/1

Grudge Match:
John Cena – 8/15
Triple H – 11/8

Casket Match:
The Undertaker – 2/9
Rusev – 3/1
Best of luck to everyone out there who plans on putting down some dollars this weekend. Nobody really knows what to make of the Greatest Royal Rumble, so maybe this is the perfect time to scratch your gambling itch. Of course, With Spandex is not responsible for any money you lose while gambling on professional wrestling, but we insist you share your winnings with us if you put your next paycheck on Rusev and he pulls off the upset.