WWE Hell in a Cell 2019 airs this Sunday live on WWE Network. The show, which hasn't had much of a build thanks to Smackdown's move to Fox and WWE's upcoming return to Saudi Arabia, only has four announced matches on the card, with only three being announced before late on Friday night. Anything could happen.
Here's the card as we know it, at least.
WWE Hell in a Cell 2019 Card:
1. Hell in a Cell Match for the Universal Championship: Seth Rollins (c) vs. Bray Wyatt
2. Hell in a Cell Match for the Raw Women's Championship: Becky Lynch (c) vs. Sasha Banks
3. Roman Reigns and Daniel Bryan vs. Erick Rowan and Luke Harper
4. Smackdown Women's Championship Match: Charlotte Flair (c) vs. Bayley
As always, we've got your complete rundown of the card and analysis below, featuring predictions for all four matches.
Here's what we think will happen at (what the) Hell in a Cell. Drop a comment in our comment section below to let us know who you think's winning.
Smackdown Women's Championship Match: Charlotte Flair (c) vs. Bayley
What Should Happen: There are only a few scenarios in which Bayley should be defeating Charlotte Flair one-on-one, and unless we're heading back to the climax of Bayley's NXT run, there aren't any happening at Hell in a Cell. Charlotte tapping out Bayley on Smackdown makes you think Bayley might retain again, but the late announcement of the match and the quick victory for Bayley at Clash of the Champions spell disaster for the champ.
What Will Happen: This is all about who's going where in the upcoming draft. With Becky Lynch and Charlotte Flair being major focuses in the Fox Smackdown promotion and ad campaigns, it feels like these matches are gonna shake out with Sasha Banks winning the Raw Women's Championship and Bayley losing the Smackdown version, to position Charlotte as Smackdown Women's Champion with Becky Lynch as her challenger. That's WWE's money feud, isn't it? If you do that, you can put Sasha and Bayley on Raw permanently and make them the central figures of the division without having to worry about being overshadowed by men and queens.
Staff Picks
Emily Pratt – This could be a really good match or it could be almost all shenanigans like Bayley's last defense. With the setup to this match being almost lost in the shuffle during the move to Fox, I don't really know what to expect. I think Flair will win though because WWE seems to have more faith in her star power.
Raj Prashad – Bayley was the odd woman on Friday night Smackdown, tapping to Charlotte in their tag team match. But I haven't lost complete confidence in her. Going with Bayley to retain.
Elle Collins – On one hand, Charlotte has been heavily promoted as part of WWE's Rebirth, and Bayley really hasn't been, at all. On the other hand, that's always been part of the story of these characters, and it also proves that Charlotte doesn't need a belt to be a star, while frankly, maybe Bayley does right now? I think Bayley retains, probably in a dishonest manner, but I can't say I'll be shocked if it goes the other way.
Roman Reigns and Daniel Bryan vs. Erick Rowan and Luke Harper
What Should Happen: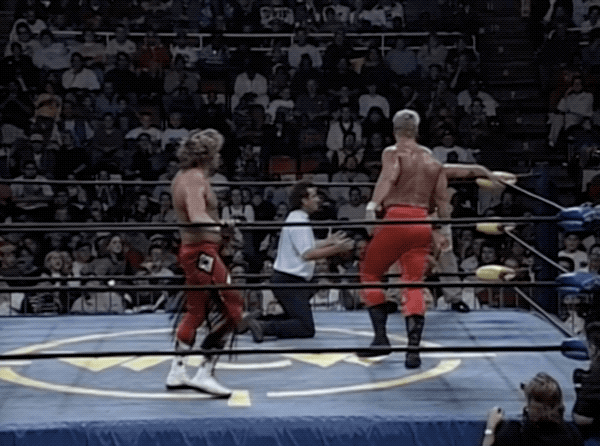 What Will Happen: Should I repost the same GIF? There doesn't seem to be a reason why Roman Reigns and Daniel Bryan would suddenly be friends in a tag team war against the guy who followed Daniel Bryan around for months beyond a swerve and a 3-on-1 beatdown. Daniel Bryan's been a little too insistent on how much he hates liars to not be one. What else could it be? Reigns and Bryan as future Smackdown Tag Team Champs? Come on. The only way Bryan doesn't turn is if WWE suddenly realizes how obvious it is and calls an audible.
Staff Picks
Emily Pratt – This match has the potential to be very good and I have to believe it's where Daniel Bryan turns on Roman Reigns. I hope we get some Reigns-Bryan tag teamwork moments first, and maybe the return of the hammers? Okay, maybe not the return of the hammers. Definitely the tag teamwork though.
Raj Prashad – If we're going to take this repackaged Rowan and Harper team seriously, they're going to need to win this showdown. After Reigns and Bryan connected to get the best of Rowan/Harper on Friday night, I expect former Wyatt family members to get the upper hand on Sunday.
Elle Collins – This match feels kind of random now that it's one of only three matches that's been announced on an entire PPV card. I'm not breaking any new ground with this prediction, but I think Daniel Bryan is going to turn on Roman, reassert himself as a heel, and align himself with both Rowan and Harper. Roman is a man with a closely cropped beard in a sea of scraggle, and he should no better than to trust anyone in that facial hair forest.
Hell in a Cell Match for the Raw Women's Championship: Becky Lynch (c) vs. Sasha Banks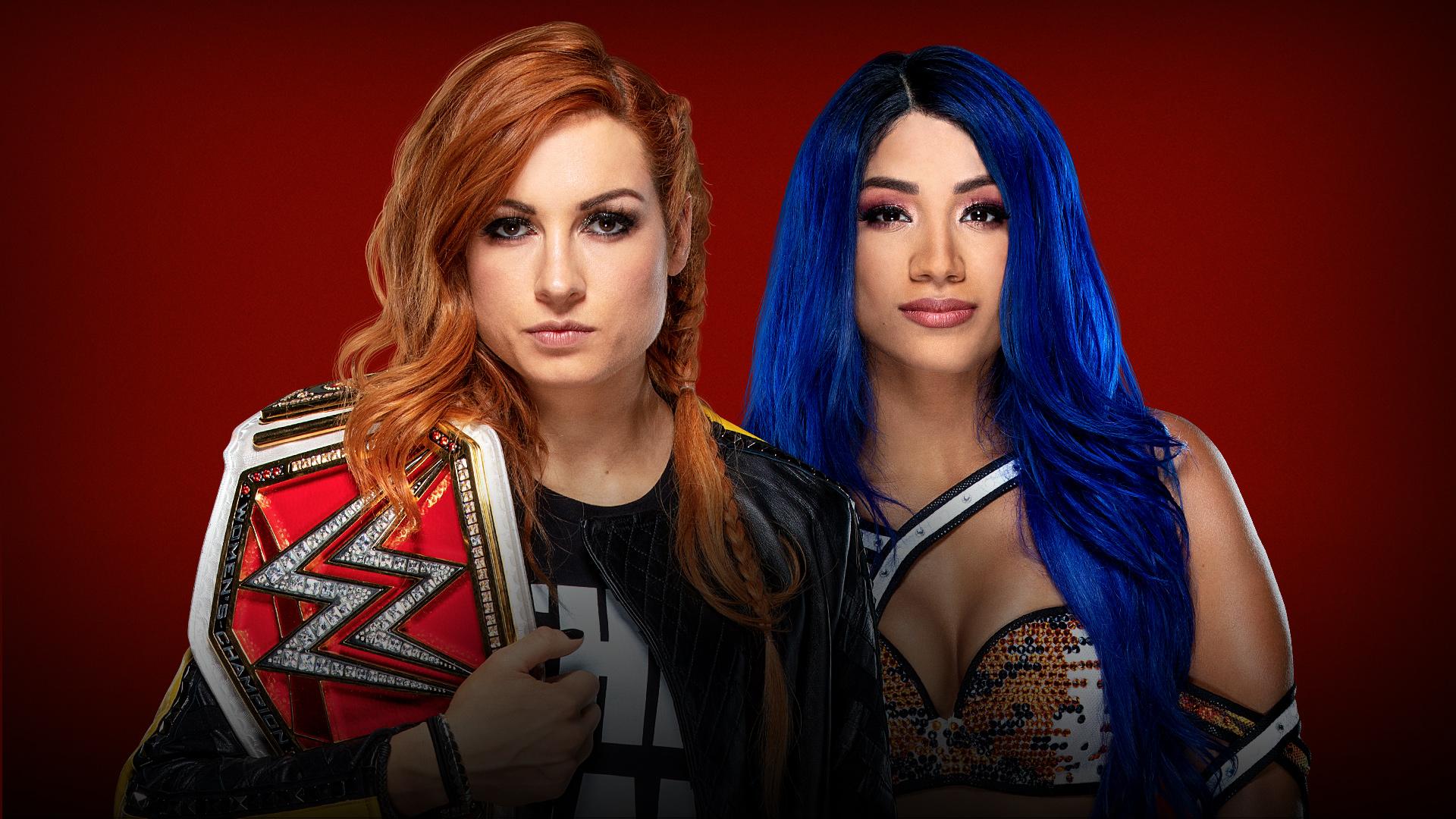 What Should Happen: Sasha Banks gets thrown from the top of the Hell in a Cell onto a table, just to see if it'd break.
What Will Happen: As mentioned above, I think the call is to give Charlotte a championship win and Lynch a championship loss to set them up as rivals again on Smackdown. I think that Lynch is strong enough to take a loss and still be seen as the focal point of the division, especially after helping The Rock betray and disgrace the true born king of the seven sports-entertainment kingdoms on Friday night. Either way, I'll be legitimately shocked if this isn't the match of the night.
Staff Picks
Emily Pratt – At the time these predictions were written, there had only been three matches announced for Hell In A Cell. I guess they could announce some later on Friday night or this weekend, but they could also just turn Lynch vs. Banks into a sixty-minute Iron Woman match, give the other matches like 15-20 minutes each, throw in some 24/7 Championship stuff and send the crowd home early. Lynch vs. Banks should be really good however the rest of this PPV comes together and though I'd like to see Banks win, I'm guessing Lynch retains.
Raj Prashad – As good as Sasha Banks has looked since her return to the ring, I just don't see anyone taking the belt off The Man. Assuming Charlotte and Bayley don't also find their way onto the card, looking forward to some shenanigans between all members of the Four Horsewomen in this one. Officially predicting Lynch retains in a wild one.
Elle Collins – I love Becky and Sasha both, and in a lot of ways I could see either of them winning here, so I have no choice but to get annoyingly meta about booking. Next week is the new brand draft, and Becky was the only woman that the Fox debut of Smackdown made any particular effort to put over as a huge star. After she was the first person to enter on the new stage and hung out with the Rock, it's hard to believe she's about to get drafted to Raw. So she's going to have to drop that red belt, just in time for Sasha to be the top female heel on Monday nights.
Hell in a Cell Match for the Universal Championship: Seth Rollins (c) vs. Bray Wyatt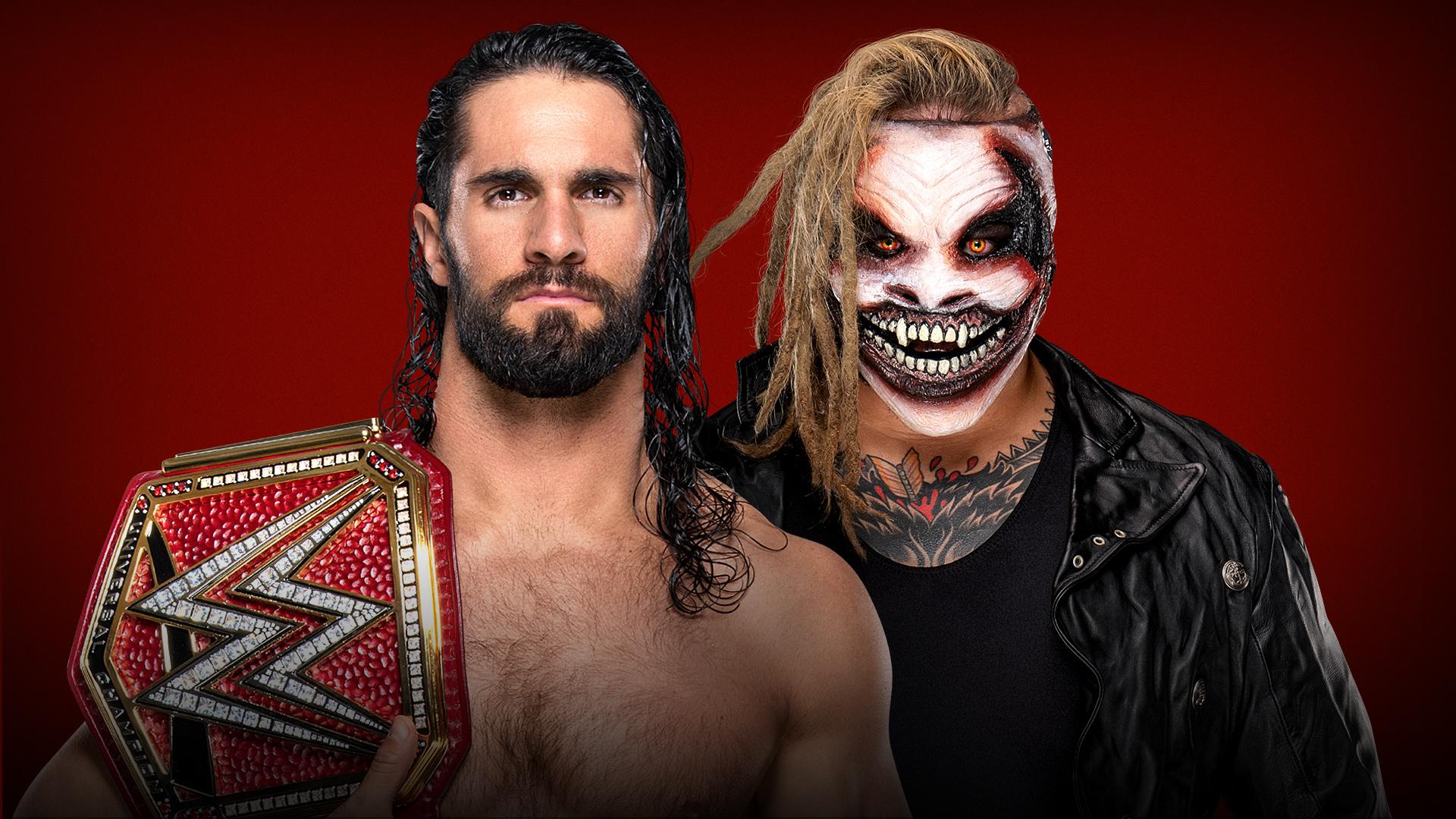 What Should Happen: Anything other than The Fiend materializing and straight-up murdering Seth Rollins inside the Cell to become Universal Champion is a dramatic misstep. They've built up and squandered Bray Wyatt enough, you know? It's time to pull the trigger and make him your new Undertaker type, because this is as hot as he's ever been, and might ever be. Bonus points if the Fiend wrestles the entire match only for Firefly Funhouse Bray Wyatt to show up somehow and cause a distraction. We know he's good at Hell in a Cell holograms.
What Will Happen: The way WWE works, this might end in a non-finish stunt of some kind to build up to a bigger, not announced by the venue rematch at Survivor Series. Or Wyatt joins Team Flair and battles Rollins' Team Hogan at Crown Jewel, I don't know. My brain's trying to come up with all the ways they could avoid having The Fiend crush Rollins and win the championship, but seriously guys, don't do it. Just let Wyatt be the top guy on Raw for a while. It's his time. Rollins can go to Smackdown and beat Brock Lesnar again, or whatever.
Staff Picks
Emily Pratt – Smackdown's going full Real Sports with Lesnar-Velasquez in the WWE Championship picture, so I hope Raw goes the opposite direction and becomes the spooky domain of The Fiend. Whether it's good or bad, I think the best-case scenario for this match's entertainment value is for it to get weird. I don't know how Seth Rollins being attacked by puppets would work logistically, but that needs to happen!
Raj Prashad – Since Bray returned as The Fiend, he's been on an absolute roll as the monster heel he very well should be booked as. WWE is at an interesting crossroads here: either continue on that path or revert to ways of old, which is booking Bray like an unstoppable force only to fall apart at his first sign of opposition. I'm going with the former and calling The Fiend to get his first significant title run here. He's the best thing on television each week and there's no reason not to let him run with the ball. Seth could use a nice chase through the fall for the WWE title anyways.
Elle Collins – I'm worried about this match. The Fiend's build has been so great. WWE has actually made something that's scary and interesting, and in the past six months or so, they've managed not to fuck it up. But now they've put him in a title match, so they have to either really pull the trigger on letting a split-personality murder clown be the Universal Champion, or they risk ruining his mystique with a loss in his second PPV match. I'm trying to imagine… is there a level this fight could reach, a level of violence the match could achieve, where Seth could just barely win and the Fiend wouldn't be any less terrifying? I don't think there is. Maybe if maskless sweater-wearing Bray came out and fought the match instead, but I think that would ruin the gimmick in a different way. So they have to pull that trigger. The Fiend needs to win. That's my prediction.
There you have it. That's what we think goes down this Sunday inside the big red doggie kennel.
Who do you think wins? What do you think gets added to the card? Drop down into the comments section below to let us know, and make sure you're here on Sunday to discover the card with the rest of us. See you in Hell!