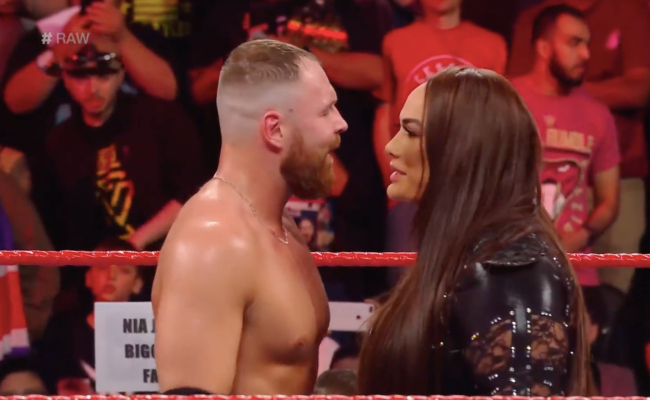 After Nia Jax's participation in the Men's Royal Rumble match, we were all wondering what might come next for intergender wrestling in WWE. As of right now, it looks like the answer is that it's not leading to much just yet.
You may have already heard that WWE advertised a match between Dean Ambrose and Nia Jax for a house show in Jonesboro Arkansas for later this month.

While it was a surprise to see WWE promoting a full on intergender match, it did make sense considering Nia and Dean's recent confrontations on Raw. It also makes sense that if WWE was going to test the waters regarding intergender, it would be at a house show, and between their most physically imposing woman and a man who's on his way out of the company.
However, it wasn't long before word got out that there's going to be no such match. WWE apparently contacted POST Wrestling, who'd reported on the story, to say that the ad was "outdated" and there would be no intergender match in Jonesboro.
Ringside News is reporting a backstage rumor at WWE that the match was canceled after a call from an angry sponsor. I'm personally iffy on that rumor, because "angry sponsors" is the same reason WWE fans with no inside information give for the lack of intergender wrestling in the company, which makes it seem like an awfully easy rumor to start, considering it has no official source. Also, why didn't that sponsor call after Nia fought multiple men in the Royal Rumble? That was a much more prominent event than a house show in Arkansas.
We'll see what the future holds. The fact that WWE seems to be more interested in intergender than in the past few years is encouraging, but there are clearly still some outdated prejudices to work through, whether there or with the sponsors, before it can really happen.