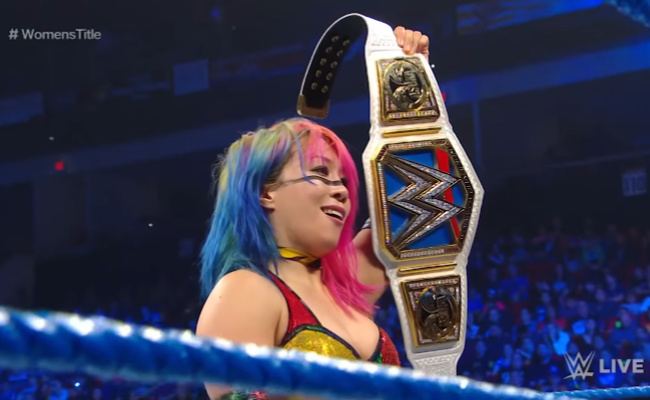 Asuka's status in WWE isn't the clearest right now. Her win of the Smackdown Women's Championship at TLC and defense against Becky Lynch at the Royal Rumble made it seem like maybe the streak-era badass was back, but lately she's been the third most important person in the Fire and Desire breakup angle. With WrestleMania 35 weeks away, we still don't know what last year's Women's Royal Rumble winner will be doing on WWE's biggest show of the year.
Soon-to-be-ex-WWE-employee Jim Ross added his name to the list of people who think Asuka has been "mismanaged" on the latest episode of his podcast. In his opinion (transcript from Wrestling Inc.), "the ball was dropped last year at WrestleMania after she lost her undefeated streak to Charlotte. They had a great match. Anybody that watches that match and tells me it wasn't any good doesn't know anything about wrestling."
Ross thinks Asuka hasn't regained her momentum since her streak ended and could play a more prominent role on WWE programming. In his words: "as many people are tuning into the female elements of creative storytelling on Raw and Smackdown, for example, you've got to believe that there's a place for another major star and I think Asuka's it."
Do you agree with Ross's take on how WWE has used Asuka? Let us know in the comments!