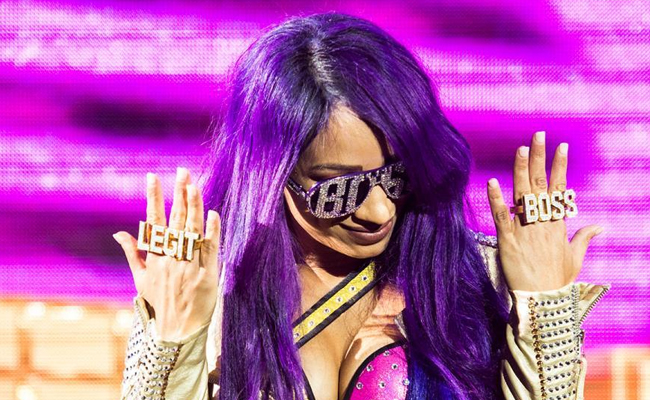 It's been nearly a week since Sasha Banks stepped down from the Mixed Match Challenge due to injury. Unlike last week, though, when WWE cited a specific arm injury in announcing that Alexa Bliss would miss at least the first match of the MMC, the announcement about Sasha included no details whatsoever.
Four days later, we still don't know anything about what's going on with Sasha. Even the Wrestling Observer says (via WrestlingInc.com) there's no information, beyond Banks taking time off for some kind of health-related issue.
Once the language gets that vague, we have to wonder if it might even be something that's not directly related to wrestling. On the other hand, this is Sasha Banks, whose favorite activity is throwing herself as hard as she can, from as high as she can get, at people and things.
Banks hasn't wrestled since her Monday Night Raw match against Dana Brooke on September 3rd, but the Observer also says there's hope she'll be back from whatever is keeping her from the ring in time for WWE Evolution at the end of October.
Evolution wouldn't be the same without her, and for that matter neither is Raw, so hopefully whatever's going on is cleared up soon and Sasha will be back in the ring in due time.