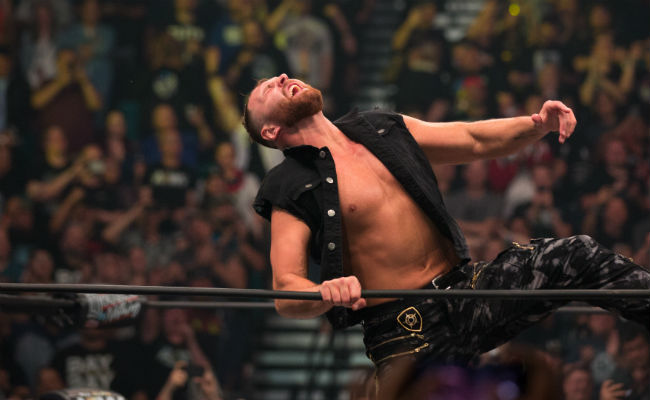 All Elite Wrestling's Jon Moxley went into detail on Talk Is Jericho this week about his frustrations with the creative process at WWE. After he explained what drove him to leave the company, he also talked about his fear of being buried on his way out, describing a tense, unscripted house show segment with Triple H, his short angle with EC3, and his scrapped storyline with Nia Jax.

Moxley described how he learned about his angle with Jax about an hour before Raw started that week. He said he wouldn't have had a problem talking a bump for her, but because this was such a last-minute addition, he knew it came directly from Vince McMahon. Because it was from McMahon and happening on his way out of the company, it felt like an attempt at a burial. Ultimately, a match between Jax and Ambrose scheduled for a house show was canceled.
According to the latest Wrestling Observer Newsletter, sources at WWE say Jax vs. Ambrose wasn't supposed to be a burial, but rather an "experiment." Men and women don't wrestle each other as a rule in WWE. The boundaries of that have recently been pushed in situations like the Mixed Match Challenge and Ronda Rousey's in-ring debut, but not in full-contact one-on-one or tag matches. After Jax entered the Rumble, WWE allegedly figured they'd continue the experiment with inter-gender wrestling through her since she's closer in size to a lot more of the men than most women on the roster.
Apparently, the reason this experiment scrapped was because, though it wasn't meant to be a burial, there was an argument that it would look like one since Ambrose was on his way out of the company. Ultimately, it would make him look more sympathetic before leaving the company.
If what WON's sources say is true, we might see WWE experiment more with inter-gender wrestling in the future, maybe when Jax returns from injury.