Previously on the Best and Worst of NXT: Rhea Ripley flew in from the United Kingdom for a … one-hour show without commercial breaks? What the hell? How am I supposed to find out which specials Pizza Hut is running?
If you missed this episode, there aren't a lot of great options. The Hulu version cuts two hours down to one, leaving out multiple, full matches. The WWE Network version is just the second hour in full. Thanks, Suits.
If you'd like to read previous installments of the Best and Worst of NXT, click right here. Follow With Spandex on Twitter and Facebook. You can also follow me on Twitter, where everything and everyone is terrible.
And now, the Best and Worst of WWE NXT for September 18, 2019.
USA Network: Characters Welcome, Especially If They're High-Profile Lawyers Between The Ages Of 25 And 50 Who Deliver Confident Monologues In Dimly Lit Offices About What They WILL And WON'T Do
So, what's different?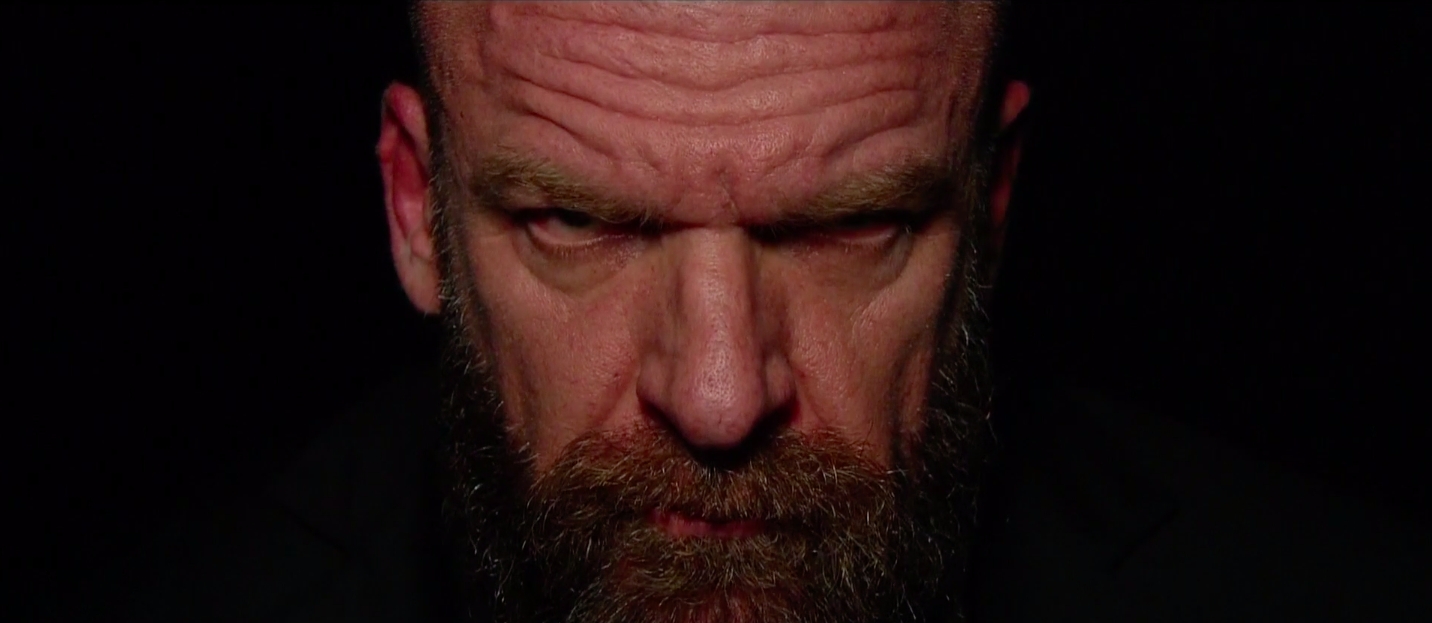 Well, there are commercials now. If you're like me, you got to the first commercial break and were like, "oh, right, that's a thing they have to start doing now." USA Network treats long commercial breaks like Gollum treats the One Ring, so if they didn't break away from the entire middle of a match to tell you about an all-new episode of Suits, it wouldn't feel right. And after WWE's brief love affair with meticulously destroying every match they book to avoid anyone wrestling during commercial breaks, I'm fine with it. You played the long game with commercial breaks and won, WWE.
The only other difference seems to be the loss of the stage, so they can fit more seating on that side. This means the metal ramp is also gone, which ends a five-year era of people diving to the outside and accidentally hitting their heads on it. That ramp set up Sami Zayn losing the NXT Championship like a punk, though, so maybe it's for the best. End of an era.
Everything else made the transition fine. Triple H is still opening the show. The announce team is still intact, with Mauro as the excited-by-everything play-by-play guy who's gonna get his references in if it kills him, Nigel McGuinness as NXT commentary Corey Graves if Graves had ever actually been good at wrestling, and Beth Phoenix as a likable personality who doesn't really add much because three-person booths are a drag. We're even still at Full Sail Studios!
I've read a lot of people saying NXT needs to leave Full Sail as quickly as possible, but I couldn't disagree more. Studio wrestling is the best, firstly, and secondly, the last thing NXT needs to do is get homogenized into the larger WWE Universe, where like 75% of shows are performed in front of people who barely want to be there. Keep the weekly shows at Full Sail, that way when NXT does come to your local arena for a live event or TakeOver, it'll be your chance to see this cool thing everyone loves and stays hype about, and you might actually buy tickets and go and pay attention and enjoy yourself.
So, let's proceed with hope in the face of uncertainty.
Best: The True Alternative
How do you open a "no bullshit" show under the WWE umbrella and make it clear that it's professionally, socially, athletically, and aesthetically different from Raw and Smackdown? Run a 10-minute match (instead of two) with consequences (instead of none) featuring four gifted athletes (instead of one and Natalya) including three women of color (instead of two blondes) while the announce team calls the action (instead of arguing with each other about random nonsense) and ENJOYING IT (instead of audibly wanting to be anywhere else in the world).
The first match of the new era of NXT is Io Shirai versus Mia Yim versus Bianca Belair versus Candice LeRae. All four women came to prove something last night, and they each got a chance to shine. Anyone who said Bianca Belair "isn't a star" is either an idiot or kinda racist or a combination of the two, because she's got a topped-off cup of in-ring charisma and can physically do things that shouldn't be able to be done. Whether you like her or not is the subjective call. Whether or not she's a star is obvious. Combine that with two talented babyface workhorses (Yim and LeRae) and the best wrestler in the world who isn't Meiko Satomura, Io Shirai, and you've got a banger.
LeRae winning was the right call, too, I think. It was her wedding anniversary, which is nice, but also she's EXACTLY the opponent for Shayna Baszler. Their match at the Mae Young Classic was one of my favorites of the tournament, and I've been dying to see a longer and more character-driven version on a TakeOver. She got the win on Mia Yim, too, which makes sense as the other two competitors are borderline super human. It seems clear that Shayna's gonna wreck her, and that'll make it even better when she wins. And then, you know, immediately gets her milkshake drank by Evil Io Shirai. Good-hearted babyfaces get to triumph in NXT, but they don't get to do it for very long.
Here's The Entire Cameron Grimes Vs. Sean Maluta Match In A Single GIF
Lesson learned: never run straight at a crazy person in a top hat.
Best: A Title Change On The First Episode
Roderick Strong challenges Velveteen Dream for the North American Championship and defeats him, fulfilling Adam Cole's Undisputed Era golden prophecy. The best part? He does it in the most Roderick Strong way imaginable.
The first idea is to try to beat him straight-up. He can't do that, because Dream has a weird in-ring style that varies from the little Evolve hit-and-suplex guys Strong excels against. Dude's in there doing jumping double axe-handles and shit. When that doesn't work, the Undisputed Era show up and surround the ring to run a distraction offense. The referee gets bumped — this is the "no bullshit" show, by the way — which allows UE to attack Dream outright and leave him open for an End Of Heartache. THAT doesn't put Dream down, either, because when you're champion you get an across-the-board stat boost. Being a fan favorite also gives you Payback perks like Resiliency, which allows you to kick out of stuff you wouldn't be able to kick out of otherwise.
Ultimately it takes a second ref distraction and a superkick from UE leader Adam Cole to drain Dream of his remaining HP, and Strong hits a second Beginning Of Backache to win. Remember when Adam Cole had his three best friends in the ring and still said the Mt. Rushmore of NXT would be Adam Cole's face four times? This is why. Strong couldn't get the job done on his own, and Cole can point out that he specifically is the one who got the kill shot on Dream. Fish and O'Reilly just got punched off the apron a bunch. A team effort that the boss can take credit for is the perfect modern, late-capitalism example of, "team effort."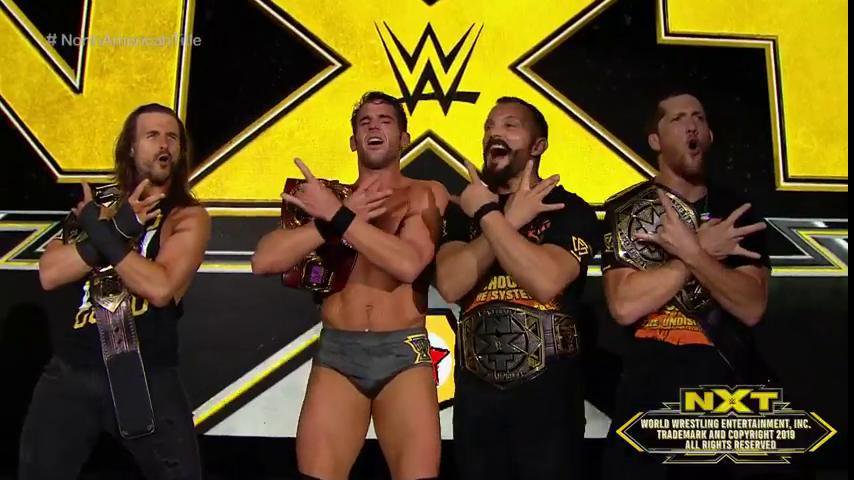 And lo, the prophecy has come true. Although you'd think if they wanted all the gold, they'd recruit Shayna Baszler, wouldn't they? Maybe they'll wait until Candice LeRae wins it and try to recruit her, just to continue making Johnny Gargano feel like garbage all the time.
All in all, my only complaints for hour one of the USA Network era are:
Velveteen Dream didn't have an "experience" entrance for this big moment, which it really feels like he should've, although maybe he didn't want to waste an experience on a match was going to lose, and
Tommaso Ciampa didn't rise from the dead and single-handedly murder Undisputed Era as soon as the prophecy was fulfilled
Come on, do it.
Best: Grab Him By The Hoo-ah
Hour two on the WWE Network starts — assuming you could get the Network to work, and weren't logged out and refused re-entry because the servers were overloading with too many people trying to log in at once or whatever, which seems like what happened to a lot of folks, myself included — with a surprisingly competitive match between Pete Dunne and Arturo Ruas. You'll love Ruas if you're a fan of idling animations on character select screens.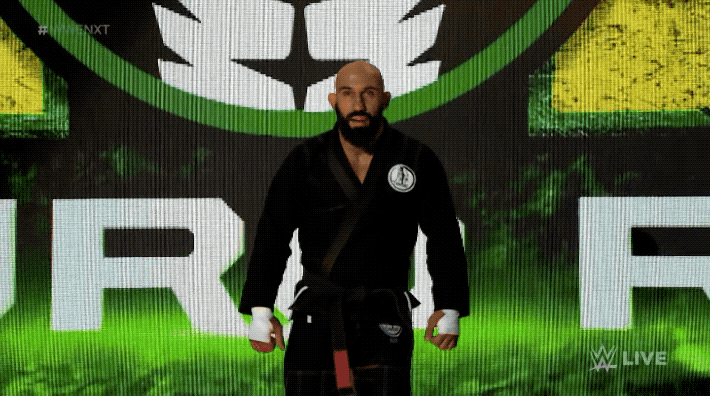 I'd say more about this, but I don't think Pete's gonna be sticking around much longer, because …
BEST: VAULTA!
Say goodbye to Pete Dunne as he throws all his shit in a bag and jumps into a moving car on its way to Smackdown because Imperium has arrived. They show up, sans-WALTER, to preemptively ruin a match between KUSHIDA and a guy named "Denzel Dejournette," who appears to have inherited Angelo Dawkins' old gimmick. Couldn't they have given this spot to Bugenhagen? SHOULDN'T THEY have given this spot to Bugenhagen?
Anyway, Imperium goes full end-of-Training Day on Denzel while the crowd chants for WALTER. And sure enough, everyone can go Allegro Con Fuoco themselves as the enormous Austrian murder baby is in the house. Real quick, if you aren't reading the ongoing Best and Worst of NXT UK column, you should remedy that. As NXT Domestic turns into a USA Network drama, NXT UK's the show that stays truest to the original vision. Also, goddamn WALTER is there.
In a wonderfully exciting moment I don't think anyone considered until it was upon us, KUSHIDA shows up to try to reclaim his time, and a WALTER vs. KUSHIDA match is set up. Bro, if you aren't hype to see these two wrestle for 18 minutes on a future episode (or better yet, at TakeOver War Games, for the United Kingdom Championship), you should see a doctor. I have to see a doctor, too, but only because my erection has lasted more than four hours.
Worst: Xialiyah
The only real low point on the night is the Xia Li vs. Aliyah match, due to a combination of Aliyah being a career non-factor for years up until this point and a badly-timed misstep from Li. Shit happens, but when the entire two-minute jobber squash is built around your ability to effectively dodge and counter and you botch the big showcase dodge-and-counter, what's left, you know?
Best: 205 Is LIVE
Topping a wild WALTER appearing for best surprise of the night is the announcement of a number one contender match for the Cruiserweight Championship between Oney Lorcan, who is deeply in love with kicking ass, and a returning, re-energized, and re-contextualized Lio Rush. If this is any indication of the kind of match and talent pairing we're going to get with 205 Live officially/unofficially folding into NXT, I am all the way in. As an added bonus, pretty much everybody in NXT except Keith Lee and Dominik Dijakovic can compete for the Cruiserweight Championship whenever they'd like.
Lio Rush being back on TV doing Lio Rush shit has been one of my greatest wishes for most of this year. And now you're pairing him with Biff?? And they're getting 11 minutes?? WHAT MAGICAL WORLD DID I JUST STEP INTO?
This was the match of the night, because it almost had to be. It was a proving ground for Rush, who needed to come back guns blazing, and got practically the entire Full Sail audience behind him as a babyface. It was a proving ground of sorts for Oney, too, who has gotten a lot of love lately for his brilliant approach to social media and could stand to leverage the good will he built up as the "one" in Oney Twoey to enhance his cruiserweight division singles rep and personality. It's also the match that has to prove moving the cruisers to NXT is a good idea, and would help the show. Think of it like Buff Bagwell vs. Booker T on Raw, in a best case scenario.
I assume most future episodes of NXT live aren't going to feel as much like a special event or a TakeOver as this one, but more of this, please. Who do I have to badger to get 11 minutes of Lio Rush vs. Jordan Myles on my TV screen?
AW NUTS FANS, WE'RE OUT OF TIME
Finally there's the street fight between Killian Dain and Matthew Marvolo Riddle, continuing the weird trend of every announced Dain vs. Riddle match being a misdirect to promote the next one. This one quickly heads to the parking lot and devolves into a bench-clearing brawl to set up a rematch for next week, presumably as a way to get it on the first hour on USA. I have to say, I was expecting AEW on TNT to be the one doing the Monday Nitro tributes on Wednesday nights, but here we are.
It feels like a match with "street fight" rules shouldn't end because too many fights broke out around it, but it is what it is. Honestly, I would've loved to have seen it just continue with Dain and Riddle having to go through a bunch of nobodies like they're Streets of Rage enemies before being able to inflict damage on each other.
Next Week:
It's the second and last of the "split by Suits" editions of NXT Live, featuring a Matt Riddle vs. Killian Dain match that might not happen again, and more importantly, Keith Lee vs. Dominik Dijakovic on live television. Miss that at your own peril.
Best: Top 10 Comments Of The Week
troi
Nothing says lead in to wrestling like Law and Order SVU
FreewayKnight
I wonder if Mauro is allowed to accept advertisement money for his references.

For example: "Just like a Cricket Wireless phone call, Mia Yim just got dropped!"
NXT Champion!
NXT Tag team titles!
NXT North American Title!

With your powers combined, I am Captain Ring of Honor!
Fiesta
Pete Dunne charges into brawl
Sees WALTER
Pretend answers his phone and walks away
notJames
File that match under Grimes Against Humanity.
AddMayne
Given that it's a new era and the color scheme and iconography

B&W subtitle idea for Brandon

NXT: First Class
Baron Von Raschke
Kevin Dunn: So, Paul,….which one of these is jealous of the others?
HHH: "These"?
BeatoPuente
I am actually curious how long it would take to make Roddy gas out. I think he'd be up doing backbreakers for at least a few hours.
AJ Dusman
Oney vs Lio Rush is a battle of the Man Who Owns On Social Media vs the Man Who Shouldn't Own Any Social Media.
The Real Birdman
The Royal Rumble is THIS Sunday!!!
Me, if you don't tune in and join our live discussion thread next week:
Thanks for reading, as always. You know, it's honestly kind of crazy to see NXT get to where it's gotten. I remember following the show through NXT Redemption and checking out the Full Sail version on a whim, and being hooked. I started writing weekly columns when Sami Zayn debuted and the show was still a Hulu and Canada exclusive. I think those early columns got like, 20 readers. Now the show's WWE's best brand, with a (soon-to-be) two-hour show on a major cable network. And Sami Zayn's an … injured manager who always loses? Well, not everything's gotten better.
Drop a comment down below to let us know what you thought of the show, and give us a share on social media. More fans than ever are going to be tuning in now, so I appreciate you being part of the yellow ropes crew up until now. Yellow ropes forever.