One of Raw's marquee matches asks us to wonder whether or not the women involved in the WrestleMania main event who easily defeated the Riott Squad for sport in 90 seconds or less last week can co-exist without punching each other for the 90 seconds or so it'll take to beat them again. They can — Ronda taps out Liv Morgan to the bend-the-arm-the-way-arms-bend armbar, which has sadly made its return after one week of looking good — and then Ronda immediately starts punching Charlotte. Everyone brawls, some cops get shoved, Juan Francisco de Seguridad gets knocked down, and everyone gets taken away in handcuffs. There have been so many suspensions and arrests and last-second changes in this WrestleMania match that Stone Cold Steve Austin's somewhere googling "U.S. law" to see if he can make sense of it.
That leads to one of those multiple-camera backstage fights that I love so much, and an extended kick-fight that is either deeply embarrassing or wonderfully hilarious with almost nothing in-between. I think it manages to be both at the same time. I mean, who can forget that classic build to WrestleMania 3, when Hulk Hogan and Andre the Giant got handcuffed together in the back of a cop car and had a little brother kick-fight?
I'd like to bring up once more that the Lynch vs. Rousey match had basically written itself back in November, and now we're to the point where everyone's trying to murder cops and Rousey's somehow able to put a Crown Victoria Police Interceptor in gear and drive it into the back of another cop car from the backseat, with her hands tied behind her back. If all three women showed up on Smackdown in astronaut suits punching each other while they floated around in outer space it wouldn't be surprising. I'm honestly surprised that Stephanie McMahon's big announcement wasn't that she was entering the match herself, and that all four women would be allowed to bring swords and ride horses to the ring.
I think everyone's favorite part is Ronda hanging out the passenger's side of her best friend's ride and getting kneed into the door frame by Charlotte. My favorite part is Charlotte stepping into frame, which is so funny to me for some reason.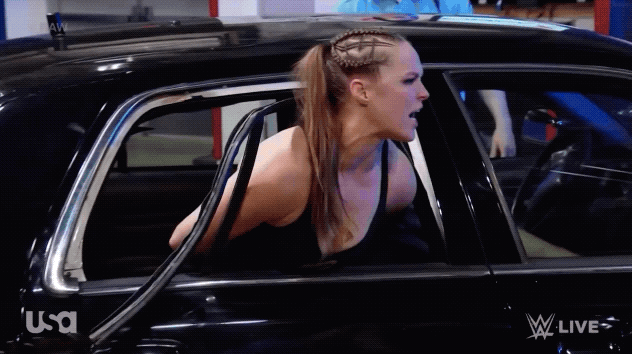 Honestly, it feels like they just did this to give John Oliver something new to show on Sunday. I won't say the segment was good, but we're certainly never going to stop talking about it, and there's something to be said for when WWE stops pretending to resemble wrestling in any way and goes full tilt bonkers. All it needed was a pan to the left to reveal Matt Hardy clapping his hands and yelling, "WONDERFUL!"
Rousey vs. Flair vs. Lynch in the House of Horrors at Backlash or we riot.
Speaking Of John Oliver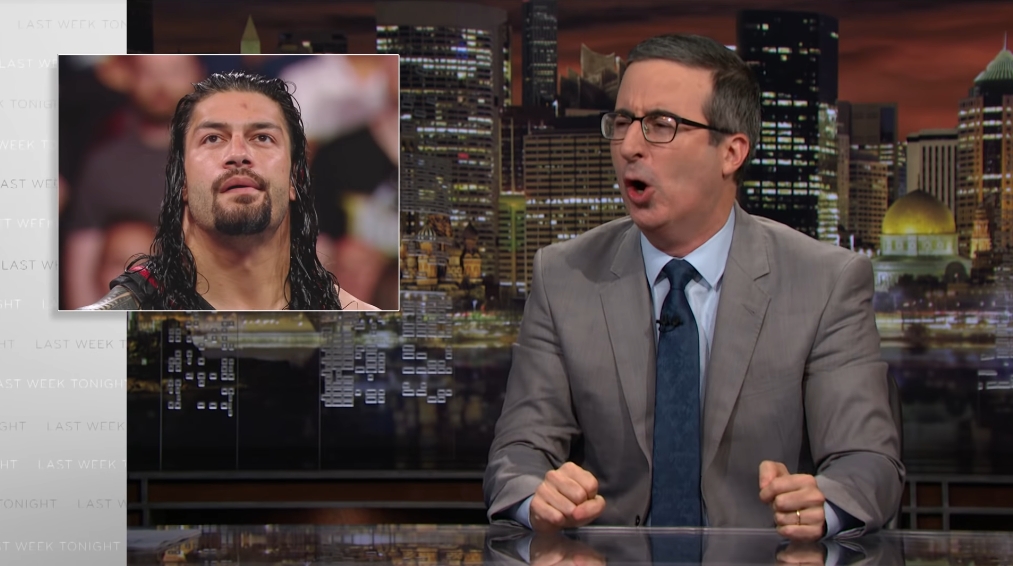 The Internet's been making jokes about wrestlers having permanently wet hair for as long as I can remember and it's never changed. John Oliver makes one bad joke about it on HBO and suddenly look how dry Roman's hair is.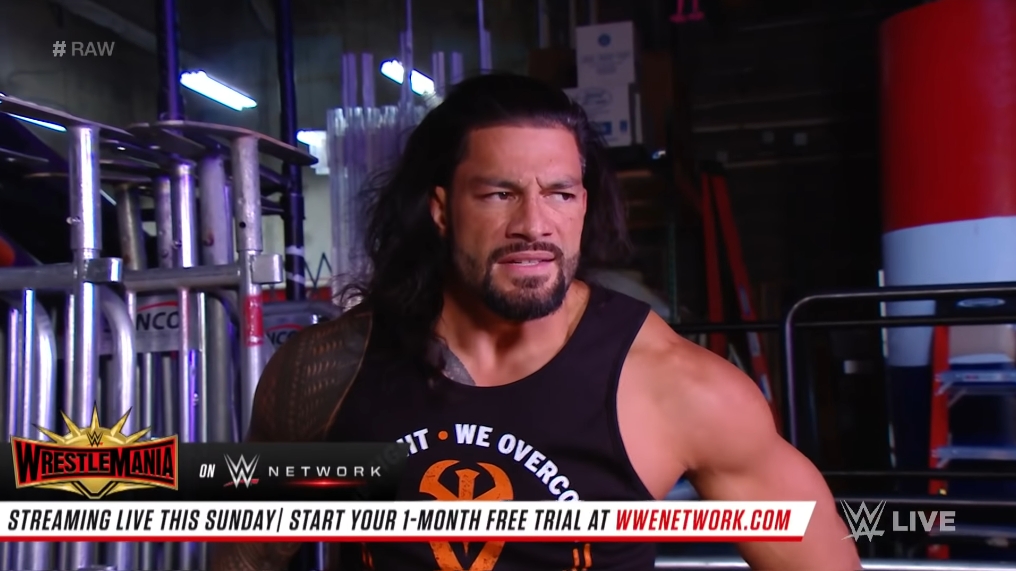 It just goes to show you that the only way to affect change in WWE is to be famous for something other than being in WWE. If Kim Kardashian went on Twitter this afternoon and said, "I think wrestlers should unionize," Stephanie would be at a press conference on Wednesday morning announcing that WWE's making history by being the first company to ever unionize.