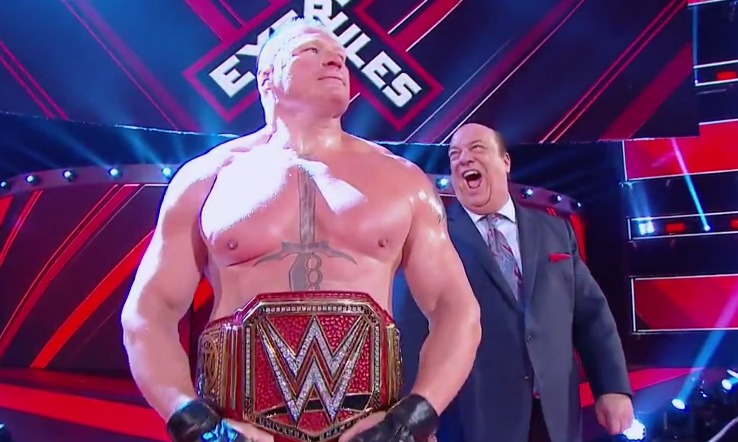 Tonight on the With Spandex WWE Raw open discussion thread:
Seth Rollins & Becky Lynch prevailed at WWE Extreme Rules, but Brock Lesnar left Philly with The Architect's Universal Championship thanks to a long-teased Money in the Bank cash-in that finally came to fruition. Can Rollins crawl his way back up the mountain? Tune in to Raw, live at 8/7 C on USA Network to find out. (via WWE.com)
Our five-point preview:

1. Be sure to read the Best and Worst of Extreme Rules 2019 before Raw, so you're aware of how extreme the rules got.
2. It's Brock Lesnar season again, in case you enjoyed the Universal Championship scene existing and being completely focused around Baron Corbin.
3. Next week is a Raw Reunion, so expect to see so, so many commercials about that tonight.
4. What's next for totally fine Braun Strowman and the corpse of Bobby Lashley?
5. AJ Styles has the United States Championship, so let's hope he puts out an open challenge tonight and runs into Finn Bálor in a light-up jacket.
As always, +1 your favorite comments from tonight's open thread and we'll include 10 of the best in tomorrow's Best and Worst of Raw report. Make sure you flip the comments by selecting "newest" in the drop down menu under discussion, and enjoy the show!