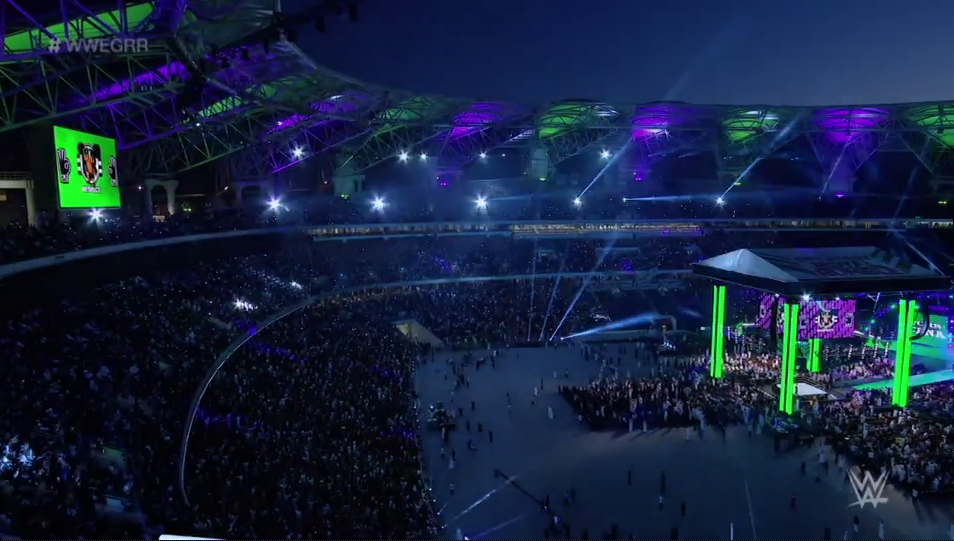 Get ready for that Second Greatest Royal Rumble you've been clamoring for!
PWInsider is reporting that WWE has pushed back several scheduled European tour dates set for October to May of next year to make room for a second event in Saudi Arabia. There's no confirmation as of now that the show will air on WWE Network again, but if you suddenly start seeing announcements for The Most Exotic Survivor Series, you heard it here first.
While doing another international live event for the Network so soon from the same location seems excessive, but keep in mind that they netted a reported 50-60 million dollars to let Crown Prince Mohammad bin Salman fantasy book a six-hour house show. Plus, the only live events scheduled between September 16's Hell in a Cell in San Antonio and November 18's Survivor Series in Los Angeles are the Super Show-Down house show from Australia and the all-women's show Evolution. And while Triple H has said it's "ridiculous" to say WWE gave its women's division their own show as a response to a Saudi Arabian event they weren't even allowed to attend or be seen on … maybe it's not ridiculous to say they gave them a show because WWE was doing two?
Again, this could just be an international tour stop, but after all the controversy, insulting conjecture and life-threatening ballyhoo from the Greatest Royal Rumble, it's probably a good idea to prepare ourselves early.