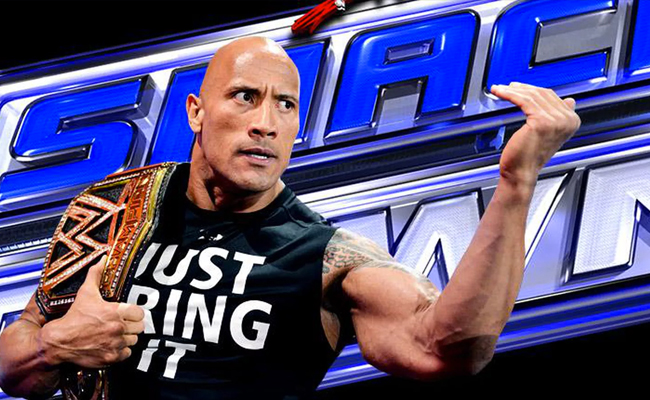 We knew it was coming, but now it's official: SmackDown 1000 will be broadcast live from the Capital One Arena in Washington, DC on Tuesday, October 16, 2018. The 1000th episode of the series that's been running since 1999 will be a big deal, although WWE's official announcement doesn't offer details. It does offer a statement from Vince McMahon:
1,000 episodes is a tremendous milestone reinforcing the longevity and popularity of WWE, but it's only the beginning, and the best is yet to come for SmackDown.
Given WWE's famous penchant for nostalgia, the big show will certainly include Superstars from Smackdown's past, possibly including the Big Show. It will almost certainly feature Dwayne "The Rock" Johnson, a huge part of SmackDown's early history and the source of it's name. Just last month, the Rock was talking about
wanting to return to a WWE ring
, which may well have reflected discussions he was already having with the company about this show. Whether the Rock's movie star schedule and insurance concerns enable him to actually have a match, he'll surely find himself back in the ring with a mic in his hand. John Cena, another former SmackDown mainstay, also seems like a lock since he has an ongoing part time contract with WWE, and the company is doubtless reaching out to other blue-brand stars of the past as we speak.