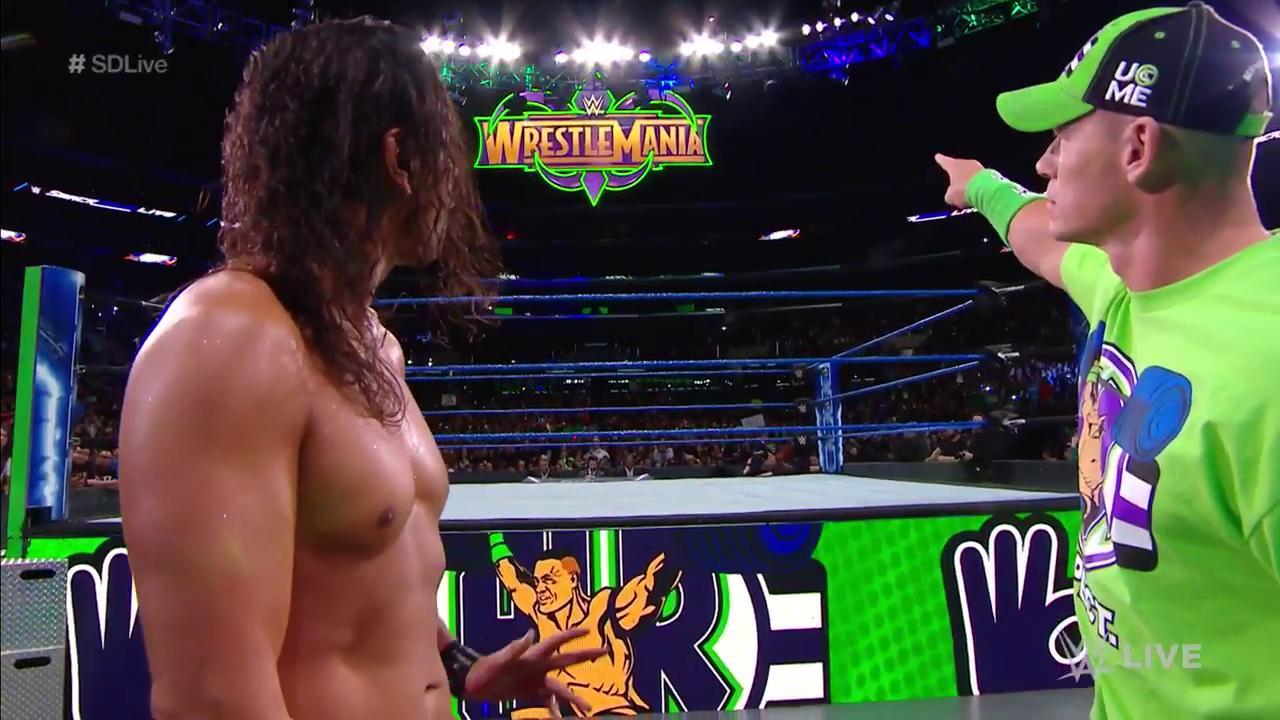 Tonight on the With Spandex WWE Smackdown Live open discussion thread:
With just five days left until WWE Fastlane, two of the competitors in the WWE Championship Six-Pack Challenge will not be taking it easy, as The Road to WrestleMania heats up. WWE Champion AJ Styles will clash with Dolph Ziggler before this Sunday's huge title showdown. Will Styles gain momentum heading into WWE Fastlane, or will Ziggler show that he's out to steal the show (and The Phenomenal One's place) on The Grandest Stage of Them All? Find out tonight on SmackDown LIVE at 8/7 C on USA Network! (via WWE.com)
Our five-point preview:
1. This is the go-home stage for Fastlane, so let's try to get through this without adding eight more guys to the main event.
2. Randy Orton faces Jinder Mahal! FIGHT FOREVER CLAP CLAP CLAPCLAPCLAP, FIGHT FOREVER CLAP CLAP CLAPCLAPCLAP
3. A lot of WWE's preview beats are just, "people who are facing each other at Fastlane might have to come face to face, oh gosh," so assume everyone you're seeing on Sunday get in each other's faces tonight. Because you have watched wrestling ever!
4. Expect John Cena to once again point out how difficult it is for him to feel this stressed out about not getting the specific WrestleMania thing he wanted for the first time in like two decades, and squash someone from the middle of the card to illustrate that stress.
5. There's a KO-Mania 3 t-shirt available now, which is an unexpectedly great annual tradition.
You guys know the drill. +1 your favorite comments and we'll put 10 of them in tomorrow's column. Enjoy the show!