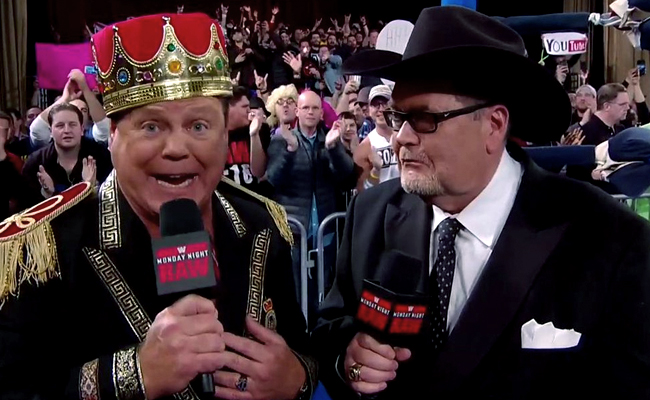 It's WrestleMania weekend! With the Showcase of the Immortals only two days away, WWE is still letting us in on more details about what to expect. Last night, for example, WWE.com announced some of the non-wrestling guests who will appear on the kickoff show. First off, Renee Young and Shawn Michaels are officially on the Kickoff Panel, probably alongside a diminutive radio guy or two, but no other names are mentioned.
The go-to nostalgia-popping team of Jim Ross and Jerry "the King" Lawler, last seen together at RAW 25, will provide commentary on the Andrew the Giant Memorial Battle Royal. That means that those of you who've been wanting to hear King's insightful opinions on some of the newer guys on the roster will finally get your chance.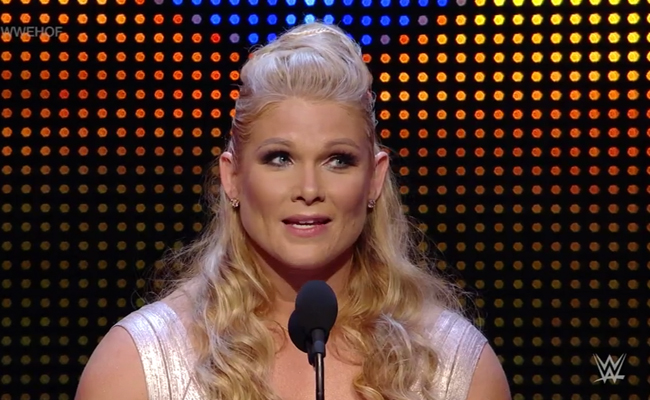 Thankfully Lawler is being kept far away from the Women's Battle Royal, but that match will also feature a guest Hall-of-Famer on commentary: Beth Phoenix. Beth was on commentary for the entire Mixed Match Challenge, where she did an excellent job, so it's cool to see that WWE is still interested in using her in this way.
Obviously that also means she won't be an entrant in the Battle Royal, but after the Women's Royal Rumble was so stuffed with legends, I'd be surprised if we see nearly so many in this match. As previously announced, Lillian Garcia will also appear as a special guest ring announcer for the Women's Battle Royal.
The third Kickoff show match, the Cruiserweight Championship Tournament finals between Cedric Alexander and Mustafa Ali, does not appear to have a guest commentator, although I wouldn't be surprised if Drake Maverick shows up.