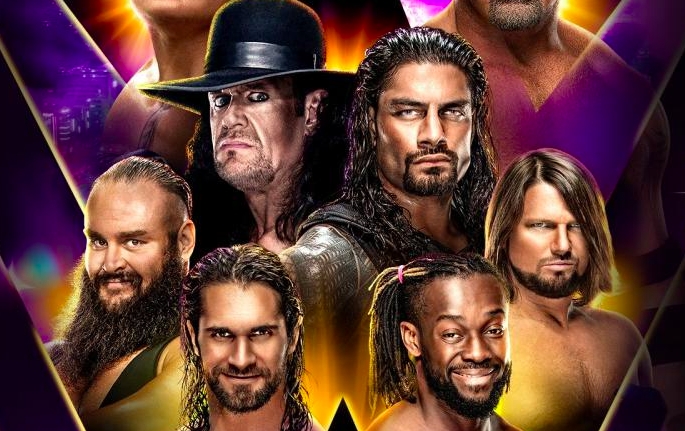 WWE latest venture to Saudi Arabia is a bad idea for a lot of reasons, but now we can report that the event finally has a name, and a collection of announced matches.
Per an announcement made on WWE.com, the event will be called Super ShowDown. If that sounds familiar, it's the same name they gave their event in Australia, minus the hyphen, plus the random "SmackDown"-style capitalization. Previously news that Bill Goldberg and The Undertaker would make the trip for the event were also confirmed, as they'll be going one-on-one for the First Time Ever™ in what we can assume will be the main event. Undertaker was rumored to be facing Elias after his appearance on the Raw after WrestleMania, but that's obviously off.
Here's a look at the announcement, featuring a few more match announcements and a very ambitiously packed battle royal idea:
The Saudi General Sports Authority will host WWE Super ShowDown at King Abdullah Sports City Stadium in Jeddah, Saudi Arabia, on Friday, June 7, at 9 p.m. AST, and feature the first-ever match between WWE Hall of Famer Goldberg and Undertaker. In addition, the event will include Triple H vs. Randy Orton, as they create another chapter of their storied rivalry, and a 50-Man Battle Royal — the largest in WWE history.

WWE Champion Kofi Kingston, WWE Universal Champion Seth Rollins, Roman Reigns, Braun Strowman, AJ Styles and Brock Lesnar are also scheduled to compete at WWE Super ShowDown, which will stream live on WWE Network and be available on pay-per-view outside of the Middle East.

Additional details on the event's matches and regional broadcast information will be announced in the coming weeks.
Nothing will get us to tune in like [checks notes] Triple H vs. Randy Orton! Also, you've got to wonder how WWE's going to fill a 50-man battle royal. Expect a lot of unfamiliar faces, and any random legends who wanted a free flight overseas for a couple of minutes of work.
Now to see if WWE mentions Saudi Arabia by name on its weekly TV shows between now and June 7, or if they're just coming to us "from the desert" again to avoid backlash. Literally and figuratively.