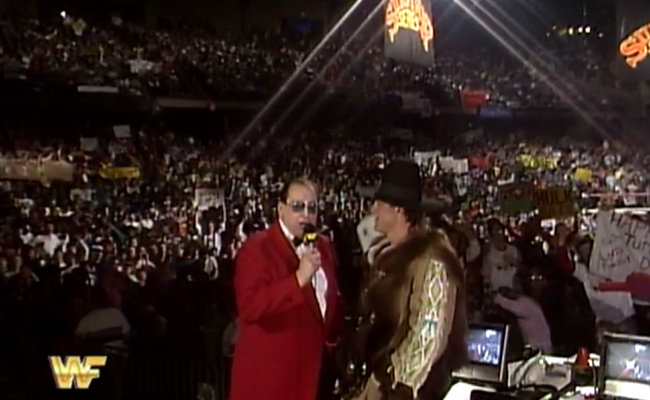 Survivor Series 2018 is in the can, and that means it's officially time to start thinking about Survivor Series 2019! Will Shane McMahon finally gain some ground in his sibling rivalry with Stephanie? Will the Tag Team division matter by then? Which Smackdown Superstar will face Universal Champion Brock Lesnar in the main event? It'll be a while before we know the answers to any of those questions, but as of this morning we do know where the show is being held.

As announced in the Chicago Tribune, Survivor Series will take place in the Allstate Arena in Chicago Illinois on November 24, 2019. Smackdown will have moved to Friday by then, so it'll be held in the same arena two days before, followed by NXT on Saturday, Survivor Series on Sunday, and then Raw on Monday. Although its name has changed, the Allstate Arena has a long history with WWE, as the Tribune notes:
"WWE is so proud of our relationship with our fans in Chicago," said John Saboor, the WWE Executive Vice President of Special Events, "Allstate Arena, going back to when it was known as Rosemont Horizon, has been such an important partner of WWE, dating back to the '80s."
In fact, the Rosemont Horizon was home to the last Chicago Survivor Series in 1989, so this show will represent the 30th Anniversary of that one, even though that show was technically on Thursday the 23rd (back when they did Survivor Series on Thanksgiving). The 24th is more than close enough for a nostalgic WWE Celebration.