I'm not here to be angry today. Even though Asuka lost the Smackdown Women's Championship to Charlotte Flair in an unadvertised match last week, which not only robbed Asuka of her WrestleMania 35 Moment, it robbed all of us of another great women's match that could have been on the card. But again, I'm not here to be mad about that, I'm here to imagine what could have been. If WWE gave Asuka half the respect she deserves as one of the best wrestlers in the world, here are some singles matches she could have had at WrestleMania 35, if only WWE could be bothered to build them.
Mandy Rose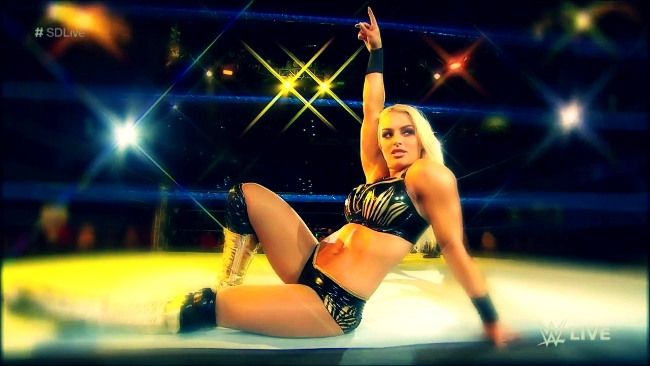 Prior to Asuka losing the title, there had been rumors that she'd face Mandy again for the title, even though Asuka put away Mandy pretty quickly at Fastlane. Still, Rose was in the announced Fatal Four-Way for the Number One Contendership, so it wouldn't have been difficult to book her back into the match. If that had happened, the obvious story to tell would be less about Asuka and more about the hinted break-up between Mandy and her best friend and tag partner Sonya Deville. At Fastlane Sonya accidentally caused Mandy lose when she left the ring apron flipped up while looking for a kendo stick to help Mandy cheat, causing her to trip in the ring. That led to Mandy deliberately doing the same to Sonya on Smackdown. So in the Mania match you could have Sonya at ringside, and have Mandy expect her friend to help her cheat, only for Sonya to stand and watch as Asuka defeats her in a fair match to retain the title.
Sonya Deville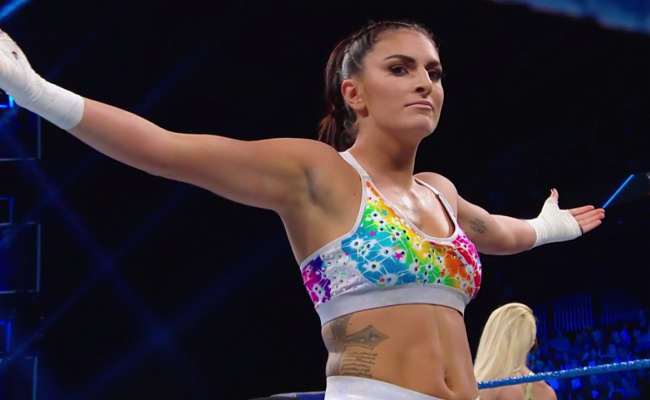 On the other hand, if Sonya had won the Fatal Four-Way, it would work best to go ahead and break her and Many up right then. Have Mandy attack her out of jealousy directly after the match. That way, Sonya's WrestleMania title shot could be the beginning of the solo run she deserves, where Sonya gets to enter to her own music and show what a badass she is (not to mention what a talented performer), instead of being constantly blurred by Mandy's entrance effects. This WrestleMania would be too soon to have Sonya take the title from Asuka, but she'd have a promising post-Mania midcard feud with Mandy and she could rise up the card on her way to a title win at SummerSlam or later.
Naomi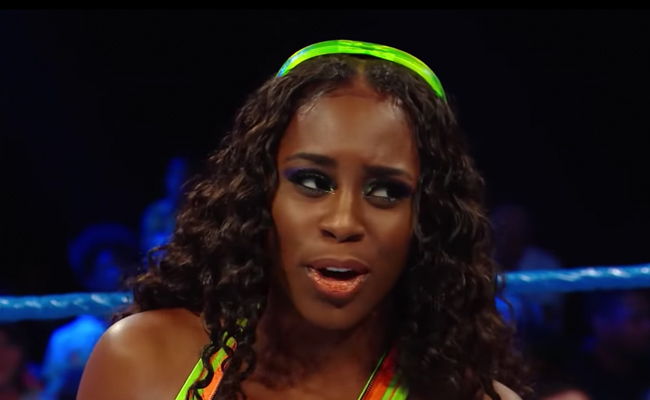 Naomi was also in that Fatal Four-Way that never happened, and she's close friends with Asuka which could make for a dramatic story. In fact, I'd have Naomi turn heel on Asuka. She's been ignored and disrespected in this division for a while now, and it wouldn't be too surprising if she lost her cool and decided to do whatever it takes to get people talking about her. If that was the story, you could easily have Asuka drop the title to Naomi at Mania, and then keep them feuding over it for a while after.
Carmella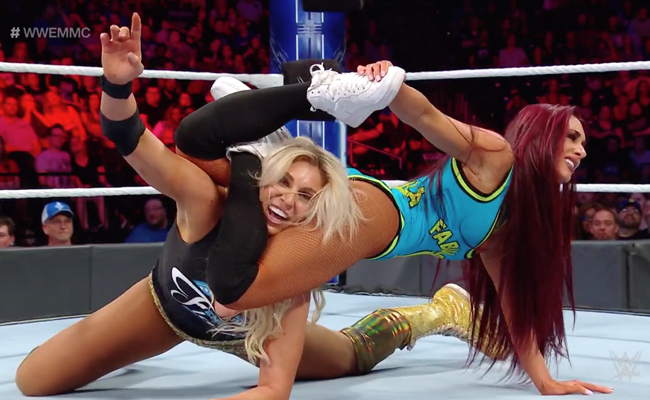 If Carmella somehow won that Fatal Four-Way, she'd probably be pretty intimidated by a WrestleMania match against the Empress of Tomorrow. The story could be about how Carmella wants to prove herself as a wrestler. To show people that she didn't come here just to dance, she came here to fight, and she's gotten pretty good at it. She and Asuka could have a match that displays everything Carmella can do in the ring, including her glorious Code of Silence submission, but ultimately of course Asuka would win. Even in a loss, however, we'd get a new, stronger-looking Carmella.
Nikki Cross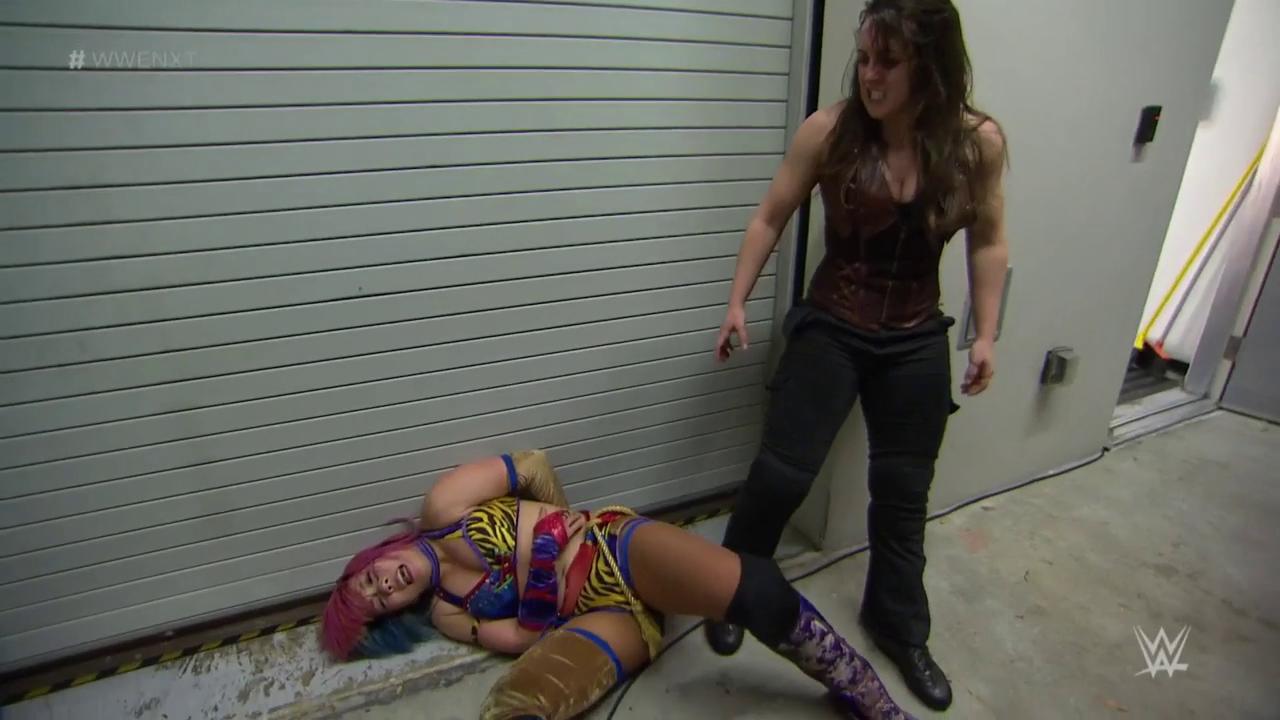 So imagine this: Instead of disappearing for weeks after retaining the title against Becky Lynch at the Royal Rumble, Asuka comes out with the belt on Tuesday, but when she's still at the top of the ramp, Nikki Cross appears from nowhere to attack her. The next week, Asuka has a non-title match against whoever. She does her whole entrance, gets in the ring, and then Nikki Cross climbs out from under the ring and attacks her. The week after that there's a backstage segment where Nikki Cross tells Stephanie McMahon that she wants to face Asuka for the belt at Mania, and Steph says "It doesn't work that way. You have to prove yourself here on Smackdown first." Nikki attacks Steph and gets thrown out of the arena. The week after that Asuka goes to Steph and says "I want Nikki Cross!" and Steph, possibly sporting a neck brace or a black eye, says "You've got her. Give her one for me." They have a regular match on Smackdown that ends in complete chaos, and that sets up the hardcore match for WrestleMania, in which they get to repeat the vicious success of their Last Woman Standing Match in NXT.
Lacey Evans
I'm still trying to figure out what WWE is doing with Lacey Evans, but it's clear they have some kind of investment in her. So she's doing these struts to the ring, which often interrupt other people's matches. How about if she interrupts an Asuka match, and Asuka gets mad about it? So then it becomes a feud where Lacey interrupts Asuka specifically, and Asuka attacks her. Except Lacey manages to get one really good punch in (she's supposed to be good at punching), and it knocks Asuka down. That gives Lacey justification to demand a title shot. Since she's new, she probably has to go through some other people to prove herself first, but let's say she succeeds. Then at Mania, Asuka makes her look really strong and formidable, while hopefully still winning.
Mickie James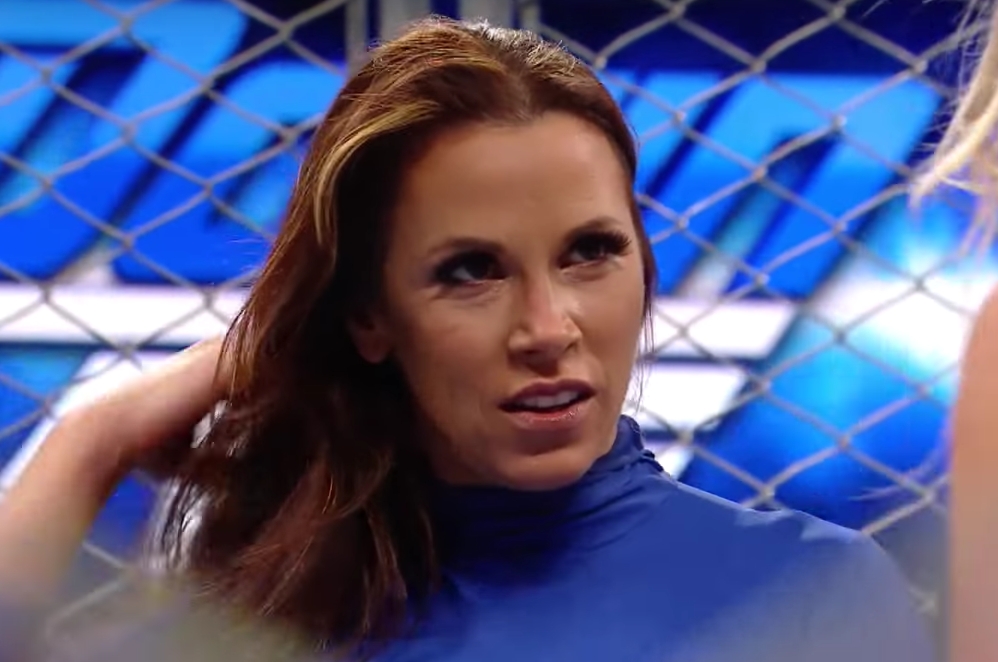 It would be the easiest thing in the world to have Mickie James come out one night and cut a promo about how she's a veteran and a 6-time champion, but she gets no respect these days. Then she goes on run of facing women on Raw and Smackdown, and she beats everyone she faces. Eventually, once she's been built back up and reminded everyone how great she is, she demands that title shot in time for Mania. Since this story would be about honoring a veteran, I'd have Mickie barely sneak out a win at Mania and become a 7-time champion. Asuka will be coming to take it back, however, and this time she's angry.
Shayna Baszler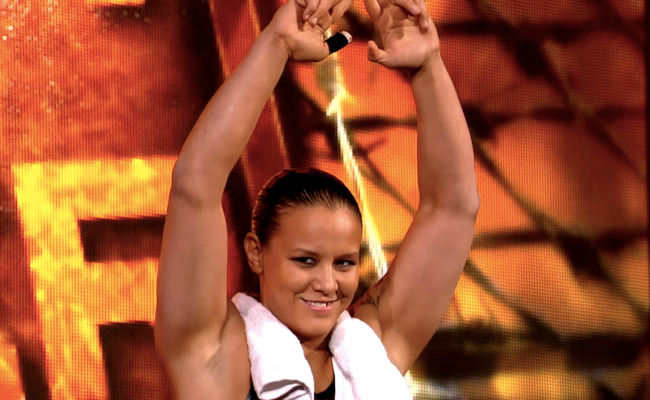 At NXT TakeOver Phoenix, Shayna Baszler drops the title to Bianca Belair, ending her already-impressive championship run in NXT. The next night, she shows up in the Royal Rumble, and that week she debuts on Smackdown. She knows exactly what she wants, and she's demanding a title shot from day one. Naturally, she has to prove herself, so over the next few weeks she defeats every woman on the roster except Asuka, Charlotte, and Becky. Management books a non-title match between her and Asuka to earn her title shot.That night, Asuka sneak-attacks Shayna backstage, leading to the cancellation of that match and creating the narrative that Shayna is the only person Asuka is afraid of. At Mania, Asuka would just barely sneak out a win against the newcomer, but leave Shayna looking strong as hell for the future.
I hope you've enjoyed this peek into worlds that could have been. In our own world, I'm sure we'll all enjoy WrestleMania 35, and probably some great spots from the former Smackdown Women's Champion in the Women's Battle Royal Match, but that doesn't mean there couldn't have been other worlds we'd enjoy more.