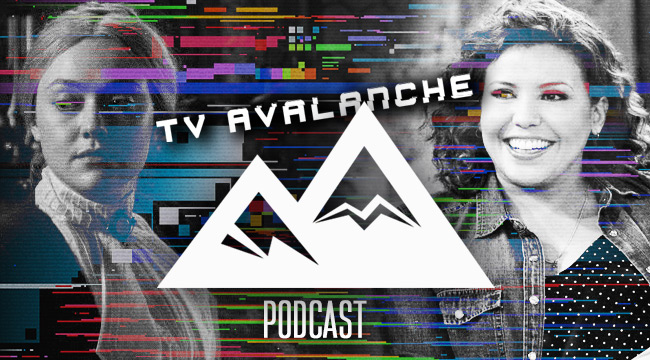 Welcome to another episode of TV Avalanche, where Brian Grubb and I try to sort out the best, worst, and most interesting things happening in Peak TV.
This was a particularly digressive installment for some reason — I would blame it on Brian playing host this week, except that I was at least as responsible for this as he was, if not more — as our opening review of TNT's The Alienist eventually was consumed with talk of Sam Elliott's mustache (Sam Elliott has nothing to do with The Alienist), our talk of HBO's Mosaic somehow morphed into a discussion of the basketball scene from Catwoman, our One Day at a Time season two discussion inevitably turned into a discussion of the works of Joe Pesci and the appropriateness of recording basic cable edits of R-rated movies to show to your kids, and our belated review of Fox's 9-1-1… well, that one was mostly on point, other than me apologizing to Brian for not telling him to watch it for our first podcast of 2018. So, as penance for sticking to the topic, we had to close things out with Philly fan Brian discussing the ecstasy (the Eagles are going to the Super Bowl!), agony (Markelle Fultz forgot how to shoot!), and in between (the Eagles could lose to the evil New England Patriots!) he's grappling with at the moment.
As always, you can send questions to tvavalanche@uproxx.com, or tweet with the hashtag #TVAvalanche.
You can also follow the podcast directly on Twitter. Uproxx now has a dedicated TV Avalanche page with links to all the ways you can subscribe, but just in case, the podcast is available on iTunes (please rate and review if you haven't already), Stitcher, Google Play, and Android. You can also stream it below or download it from SoundCloud. Our theme song is "Brundlefly" by The Zombie Dandies, which you can download here.
The rundown:
00:00-04:20 Intro
04:21-17:09 The Alienist
17:10-28:42 Mosaic
28:43-43:28 One Day at a Time
43:29-53:35 9-1-1
53:36-01:09:39 Philly Sports Talk