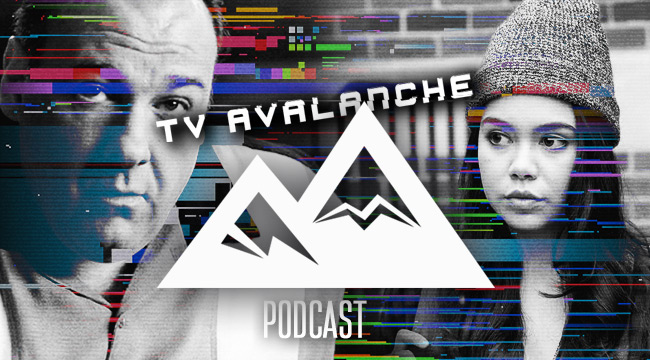 Welcome to another episode of TV Avalanche, where Brian Grubb and I try to sort out the best, worst, and most interesting things happening in Peak TV.
Only one review this week, as we talk about NBC's high school musical drama Rise (which I wrote about today) before heading into a grab bag of topics and questions, including The Sopranos prequel movie, ABC shelving a black-ish episode about athletes kneeling during "The Star-Spangled Banner" over creative differences, the best shows to binge right before having a baby, and a hypothetical Leftovers/9-1-1 crossover. And we also check in on the somewhat underwhelming state of TV so far in 2018, which is one of the reasons we're only reviewing Rise this week.
As always, you can send questions to tvavalanche@uproxx.com, or tweet with the hashtag #TVAvalanche.
You can also follow the podcast directly on Twitter. Uproxx now has a dedicated TV Avalanche page with links to all the ways you can subscribe, but just in case, the podcast is available on iTunes (please rate and review if you haven't already), Stitcher, Google Play, and Android. You can also stream it below or download it from SoundCloud. Our theme song is "Brundlefly" by The Zombie Dandies, which you can download here.
The rundown:
0:00 – 15:55 Intro, Rise
15:55 – 24:50 Sopranos prequel
24:50 – 34:20 TV quarter-year check in
34:20 – 1:02:01 Listener Mail