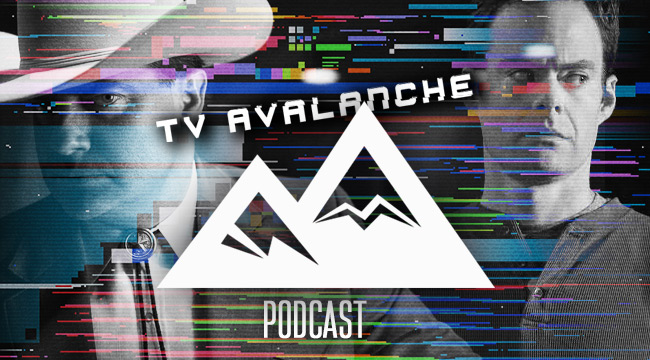 Welcome to another episode of TV Avalanche, where Brian Grubb and I try to sort out the best, worst, and most interesting things happening in Peak TV.
While "prestige television" has spread out beyond Sunday nights of late, this week's podcast has us talking about four different new or returning Sunday shows. First up, Brian is excited about the new season of Billions, though neither of us has watched any of it yet, and will be watching it in very different fashion when we each do. After that, we've got Bill Hader as a hitman-turned actor in HBO's Barry (which I wrote about here), and then Silicon Valley, which returns for a fifth season without T.J. Miller, and with Pied Piper a bit more stable than it's been in recent years. And then we talk about FX's Trust, the Danny Boyle-directed limited series about the kidnapping of J. Paul Getty III, which was also dramatized in last year's movie All the Money in the World.
We close things out with a mailbag segment with one long but juicy question: if we were assembling a presidential cabinet out of TV characters, and couldn't choose anyone from The West Wing, who would be our picks for Secretary of State, Defense, etc? Also, that conversation included my mentioning of a '60 superhero sitcom called Captain Nice, and here are the credits:
As always, you can send questions to tvavalanche@uproxx.com, or tweet with the hashtag #TVAvalanche.
You can also follow the podcast directly on Twitter. Uproxx now has a dedicated TV Avalanche page with links to all the ways you can subscribe, but just in case, the podcast is available on iTunes (please rate and review if you haven't already), Stitcher, Google Play, and Android. You can also stream it below or download it from SoundCloud. Our theme song is "Brundlefly" by The Zombie Dandies, which you can download here.
The rundown:
0:00 – 4:50 Intro/Billions
4:50 – 16:00 Barry
16:00 – 26:18 Silicon Valley
26:18 -41:13 Trust
41:13 – 1:05:35 Listener mail: TV presidential cabinet