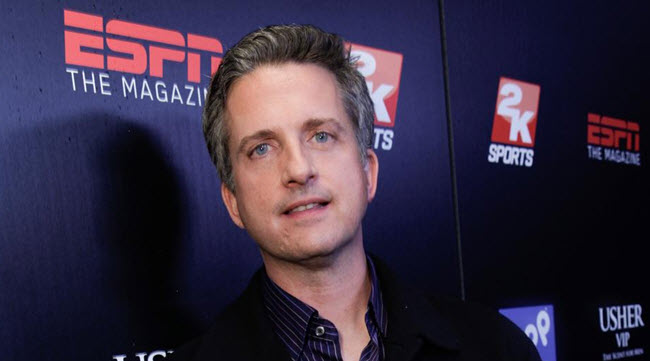 In 2001, ESPN hired "The Boston Sports Guy" to write a handful of guest columns for them. Years later, Bill Simmons would become their most power force in online media, first with Page 2 and later with his own site, Grantland. There were some hiccups along the way, multiple feuds with other ESPN employees, and a few suspensions to boot.
Here's the history of the back-and-forth shenanigans between the two:
Spring 2008: ESPN nixes a Simmons podcast with President Obama.
ESPN wanted to stay out of politics, especially because the Democratic nominee for president hadn't been decided. Simmons was allegedly told this after scheduling an interview with then Senator Barack Obama.
ESPN spokesman Josh Krulewitz:
"It's absolutely not an issue about any one candidate. Our position is that when they're down to the final two candidates, we'll look for options to interview each accordingly. Fans don't expect political coverage on our air. We did Kerry and Bush on ESPN. Separate one-on-ones that were sports related."
November 2008: Simmons briefly quits The B.S. Report.
Simmons wasn't happy because ESPN reportedly edited content from his podcast. According to Deadspin, it all stemmed from a fantasy basketball league that included porn stars.
In one of his last podcasts, Bill made reference to not being able to put those porn stars in his fantasy league. Of course, they edited that out. Bill got pissed. He quit the podcasts.
November 2009: Simmons gets a two-week Twitter suspension.
After an interview with an ESPN radio affiliate (WEEI Boston) went sideways, Simmons called the station "deceitful scumbags" on Twitter.
That led to the first Twitter suspension in the company's history, a two-week ban that still allowed Simmons to pump his ongoing book tour.
ESPN believed that some of my Tweets failed our new social media policy. I discussed it with Rob King. We decided that it would be best for everyone if I took a 2-week break from Twitter except for tweets about my book tour.
March 2013: Simmons calls Skip Bayless' feud with the Seahawks Richard Sherman, "awful and embarrassing."
Richard Sherman went on ESPN's First Take, ripped Skip Bayless to shreds in what was an otherwise terrible segment. Above all, it made both Sherman and ESPN look bad. Simmons weighed-in on Twitter:
Nobody knows exactly how long Simmons was suspended for on Twitter, but it was "at least a few days."
September 2014: Simmons is forced to take a three-week unpaid vacation after challenging ESPN on his podcast.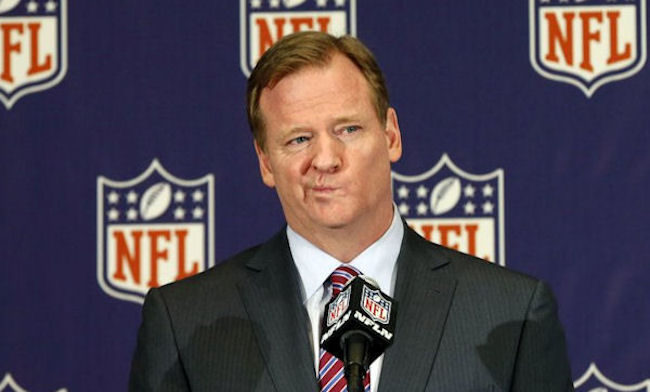 After a tumultuous few weeks in which NFL commissioner Roger Goodell ducked and dodged questions about the Ray Rice domestic abuse case, Simmons dropped this nuclear bomb on The B.S. Report.
"Goodell, if he didn't know what was on that tape, he's a liar. I'm just saying it. He is lying. If you put him up on a lie detector test, that guy would fail. For all these people to pretend they didn't know is such f*cking bullsh*t. It really is, it's such f*cking bullsh*t. For him to go into that press conference and pretend otherwise — I was so insulted.

I really hope somebody calls me or emails me and says I'm in trouble for anything I say about Roger Goodell, because if one person says that to me, I'm going public. You leave me alone. The commissioner's a liar and I get to talk about that on my podcast. Please, call me and say I'm in trouble. I dare you."
It wasn't the Goodell stuff that bothered the ESPN brass as much as being called out, and Simmons daring them to suspend him. So he did, and they did.
But what really rankled the execs was the belief that Simmons dared his bosses to reprimand him and threatened to "go public" with any message that came from corporate. ESPN execs felt they had to take a stand on what they viewed as public insubordination by one of their most visible stars. It was that challenge, even more than Simmons' comments about Goodell, that forced ESPN's top execs to take action.
This was more or less the beginning of the end.

November 2014: Simmons calls out ESPN's Mike and Mike radio show.
LeBron James wasn't himself to start the 2014-15 season. He looked a little tired and didn't nearly have the explosiveness fans were used to. Simmons said of this, "He doesn't have the same impulsiveness. He looks 20 pounds lighter physically."
Mike Greenberg and Mike Golic called it one of the most ridiculous things they had ever heard. Cue Angry Simmons:
Nothing came of this. There was no suspensions either way, and the three hashed it over Twitter, but the animosity between Simmons and the powers-that-be at ESPN heated up.
May 2015: ESPN and Simmons part ways.
It had been a long time coming, really. Simmons had been with the company since 2001, an eternity in digital media, and his contract is expiring later this year. This was part of what ESPN said about the decision:
I decided today that we are not going to renew Bill Simmons' contract. We have been in negotiations and it was clear it was time to move on. ESPN's relationship with Bill has been mutually beneficial – he has produced great content for us for many years and ESPN has provided him many new opportunities to spread his wings. We wish Bill continued success as he plans his next chapter. ESPN remains committed to Grantland and we have a strong team in place.
And for anything else you may have missed on the web today…