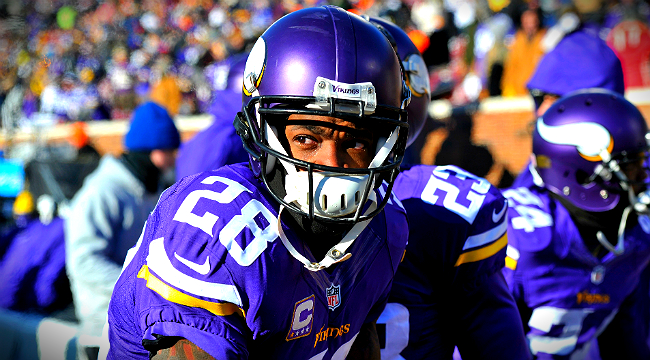 The Minnesota Vikings declined their 2017 contract option on running back Adrian Peterson on Tuesday. There's a chance the two sides come to an agreement on a new deal, but it's likely Peterson will become an unrestricted free agent March 9.
The 31-year-old Peterson has had multiple knee surgeries and ran for just 72 yards on 37 carries across three games as a torn meniscus derailed his 2016 season. Peterson ran for 1,485 yards and averaged 4.5 yards per carry in 2015, so if his knees don't betray him, he could have something left to give to the Vikings or a new team.
So what are some likely destinations for Peterson if he doesn't come back for an 11th season with the Vikings? Glad you asked, because here they are:
Detroit Lions — Do the Lions even technically have a running back? Theo Riddick is a terrific pass catcher but he's not an every-down back. Dwayne Washington averaged 2.9 yards per carry on 90 totes. Ameer Abdullah is explosive but after 143 carries as a rookie in 2015, he played just two games in 2016 due to a foot injury.
Even if Peterson isn't capable of a 250-carry season at his age, working in tandem with the quicker Abdullah keep both fresh and effective for 16 weeks.
New England Patriots — LaGarrette Blount is a free agent and had his workload cut with the return of Dion Lewis during the season. Blount is 30 years old and saw his production diminish over the final four weeks and the postseason — he ran for 203 yards on 69 carries (2.9 YPC) over the final four weeks of the regular season and 112 yards on 35 carries (3.2 YPC) in three playoff games.
Lewis is explosive but has his own history of knee problems. This would be a good destination for Peterson, who wants to win a Super Bowl before he retires, and the Patriots, who could use a new complement to Lewis and may get Peterson for below market value.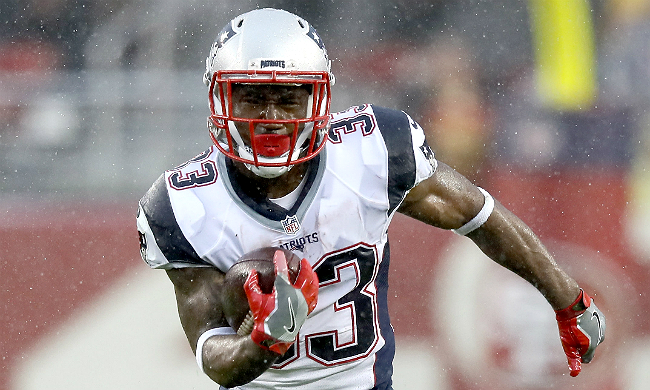 Tampa Bay Buccaneers — Doug Martin and Charles Sims each averaged 2.9 yards per carry last season, resulting in Jacquizz Rodgers' emergence in October, although a foot injury cost him all November. Peterson has expressed interest in playing for the Bucs and he can't possibly be worse than 2.9 yards per carry.
Just like with the Lions, Peterson and Rodgers could share the load. At 3-1, Bovada considers the Bucs the favorites to sign Peterson.
Indianapolis Colts — Frank Gore is great. Love him. At 33 years old, he carried the ball 263 times for 1,025 yards behind a bad offensive line. He turns 34 in May and if the Colts don't draft his long-term replacement this year, maybe signing Peterson would be a one-year solution.
Would 150 carries for Gore and Peterson maximize what they can do at their ages? I don't know for sure. What I do know is having two super old guys on a football team is a great idea for a Fox detective show. By day, they average 3.9 yards per carry; by night, they solve crimes in Indianapolis. They are Old & Older: RB PIs.
The Kenwood — What's The Kenwood, you ask? Did you sleep through a round of NFL expansion? What's their nickname? Well, they don't have a nickname because they're not a football team. What is The Kenwood and why is it a possible Peterson destination?
It's an assisted living and retirement community in Minneapolis. They offer fitness programs, creative arts, book discussions and table games, which include bridge, poker, cribbage, golf, rummikub and dominoes. Next Monday, optometrist Dr. Chris Palmer will be giving a presentation. This place has it all.
The point is, hanging up the cleats after a Hall of Fame career isn't the worst plan. There's also a wine and painting event next month at The Kenwood that costs just $35 and that sounds like a lot more fun than hobbling around for another year.