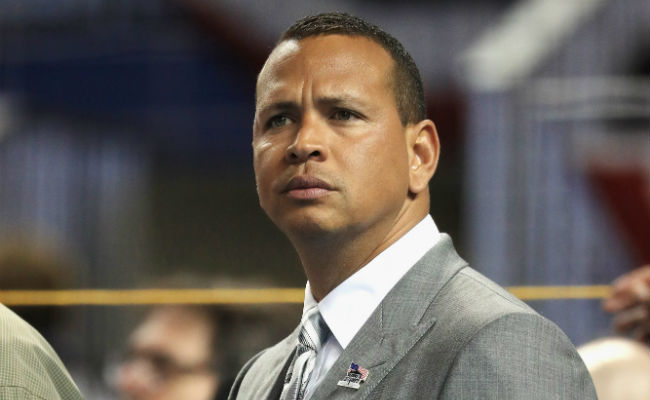 Alex Rodriguez is no longer playing for the New York Yankees, and he seems much better for it. Rodriguez is attempting to make a PR comeback after a few strange years in the spotlight. He's currently dating Jennifer Lopez and staring in a reality show because, as he puts it, "you have to own your s–t."
Rodriguez got to be a hero in his last game with the Yankees, but his strange exit from the game was because of what happened over the years before that moment. His confession of steroid use made him a pariah in the sport, serving the longest drug suspension in baseball history and turning most of the few Yankees fans who ever thought he was True and Good against him.
But Rodriguez says he's different now, and The Hollywood Reporter's feature about him is an interesting examination of the former shortstop/third baseman who was always better defensively than Derek Jeter.

The most significant quote from the piece is how Rodriguez thinks about his long suspension. He's not bitter about it at all. In fact, he said it made him better in the long run.
"It's probably too soon for me to say this, but maybe in 10 years I'll be able to say that the ' '14 sabbatical' was one of the best things that happened in my life," he says. When I ask if he doesn't believe that already, he adds, "I'll say this: That year off I just had to fucking change and stop being a jerk."
Rodriguez said he misses the game, and he "obsessively" watches it to prepare for his job as a broadcaster. But he doesn't miss the pain.
He still watches baseball obsessively and often has the East, West and Central time zone games on simultaneously. "My girls are like, 'Dad, this is too much. Where is the Disney Channel?'"

He's wistful about his distance from the game. "I miss my four at-bats every day. I miss the fans, the clubhouse, the boys. But I don't miss the travel. I don't miss waking up in pain every day."
The piece also dives into his work as a broadcaster, which has been strong for Fox Sports since he started working for them. The piece makes it clear that it's because he puts in a ton of time to be good, studying film and getting advice from people about how to do better.
That sounds a lot like him when he played baseball, doesn't it? Maybe he really hasn't needed to change as much as he thinks.