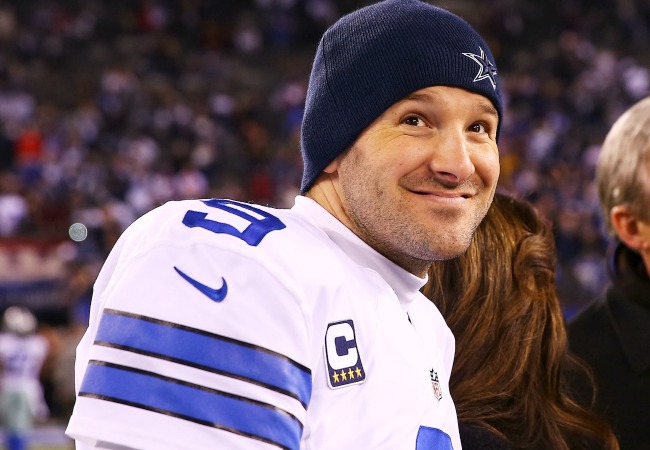 It's been a busy offseason for the key pieces around Tony Romo. First, his star running back DeMarco Murray, who Romo handed the ball off to nearly 400 times in 2014, left Dallas for Philly. Then, a less-than-cordial negotiation with Dez Bryant, Romo's favorite target, resulted in a one-year deal after the two sides were unable to agree to something long-term.
While it remains to be seen what the Cowboys' offense will look like in 2015, what isn't a mystery is the internet's love of mocking the face of Jerry Jones' franchise. Romo is under a constant meme assault, and while it's been brutal at times, it's also often funny. Here are some of the best examples:
The Tony Romo Snickers Meme

The Tony Romo Cologne Meme

The Maury Meme

The Cowboys Controller Meme
Tony's Turnovers Meme
Romo Sign Language Meme
Obamacare Meme
Tony Romo Action Figure Meme
Sports Illustrated Swimsuit Meme
The Circle Of Life Meme

GTA: Dallas Meme
Unfortunately, he always re-spawns with his contract still intact.
Groundhog Day