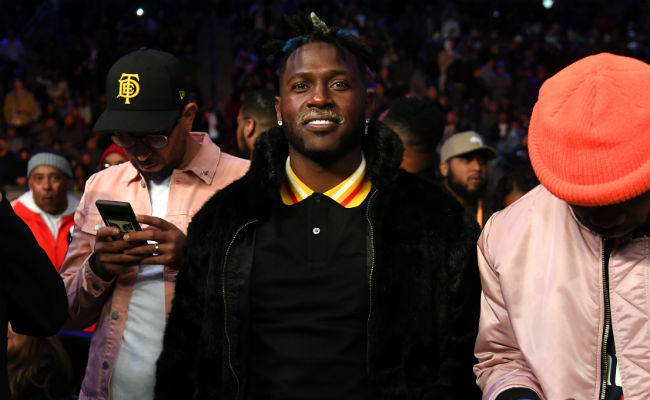 Antonio Brown has asked for a trade and already called out Ben Roethlisberger's "owner mentality" in his conflict with the franchise quarterback and the franchise itself, but that won't keep him from bringing these points up again when he talks on camera.
The All-Pro wideout's time in Pittsburgh is almost certainly at an end, but there's no clear indication of where he's headed. In the mean time, Brown has not been afraid to explain his grievances in Pittsburgh and many of them have to do with quarterback Ben Roethlisberger.
Brown appeared on LeBron James' The Shop on Friday and said the way the team handled him not playing in the last game of the 2018-19 season helped solidify his mindset about leaving Pittsburgh and showed him where the franchise was "really at." In other words, that he wasn't a priority for the franchise.
"He called me out," Brown said. "We lose a game and he says 'AB should have run a better route.'"
Maverick Carter asked Brown why Roethlisberger would do that, and he had a quick answer.
"That's the type of guy he is," Brown said. "He feels like he's the owner. Dude, you threw that sh*t at the D lineman, how the f*ck did I run a bad route? You need to give me a better ball!"
Brown said the NFL is set up like this: a quarterback can criticize, but a wideout can't do the same in kind or he's labeled a diva.
"And in the league, you'll have a guy from the team go 'you can't say that,'" Brown said. None of this will change the reality in Pittsburgh, and no one looks particularly good here, but it is some interesting insight into how Brown feels things have unraveled. It seems like it all was a long time coming, really.