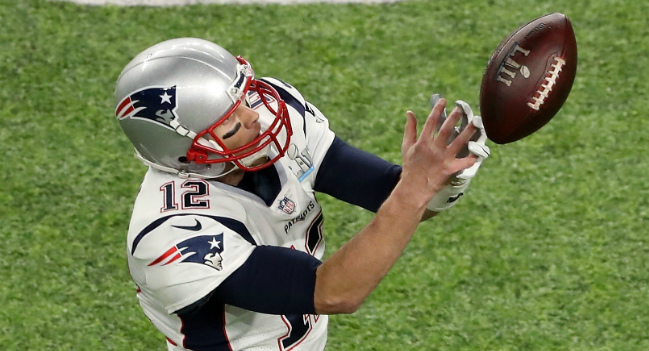 The New England Patriots had a good idea for a trick play in the second quarter of the Super Bowl. It involved a reverse to a wide receiver, which led to the him having a wide open receiver down the field for a pass play that should have worked and gone for a big gain.
The issue was that wide open receiver was Tom Brady, who is 40 and not exactly the most limber dude on earth. Nor is he, you know, a natural pass catcher. This meant that when Danny Amendola's throw required Brady to make a play, it didn't work. The Eagles ended up running a similar play that involved a pass to Nick Foles later in the quarter, which went for six points and helped Foles earn the Super Bowl MVP award in an Eagles victory.
Because this involved a bad thing happening to Brady, many people got jokes off. Included among those were Steelers receiver Antonio Brown, who thought it would be fun to bust James Harrison's chops over the drop.

This is a funny tweet from Brown, partially because it is the latest in a line of shots that Steelers players have lobbed towards Harrison. This was far more tame and good natured than when other Pittsburgh players said after Harrison decided to join the Patriots earlier this season, but it was still a good burn, namely because it hit two people about something that was legitimately funny.