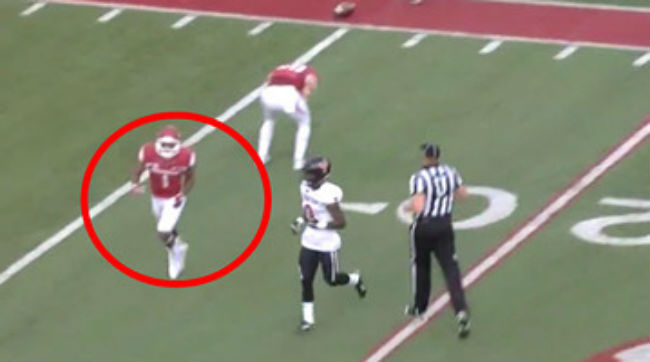 There are plays or drives in a football game that can completely change the game's direction. It can be the defense making a stand or a struggling offense finally breaking through and having a successful long drive.
However, many times the thing that changes the direction of a game can be the thing that no fan, or teams, want to see happen: an injury. In the first quarter of Texas Tech-Arkansas, viewers saw Razorbacks wide receiver Jared Cornelius suffer a gruesome arm injury. The injury happened on a third down play as Cornelius made a gorgeous catch and turned up field to gain more yards. As he approached the sideline, he was hit by a Texas Tech defender and landed awkwardly on his arm.
WARNING: The video is graphic.
This is unfortunately our second nasty looking injury of the day. Earlier, Notre Dame's Drue Tranquill went down with a knee injury.
[BroBible]