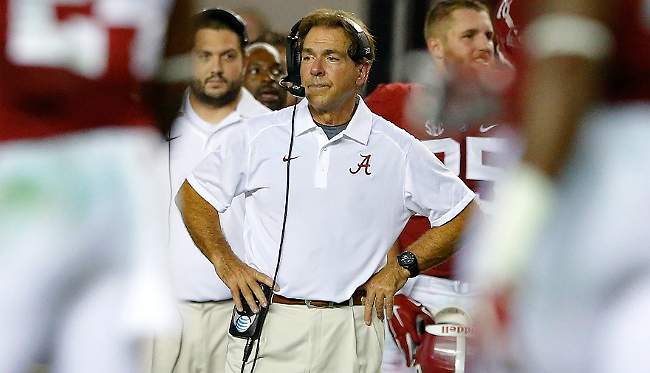 Move over, Farmersonly.com. There's a new dating website with an even more specific niche: BAMAmeetup.com, and it is every bit as incredible as you think it is.
BAMAmeetup.com is exactly what it sounds like: a dating website geared toward die-hard Alabama Crimson Tide fans. Applicants can register for free, but only paid members can search for matches. Basically, if loving Alabama athletics is the No. 1 requirement for you, BAMAmeetup.com is your go-to website for finding other singles.
(For the record, Bama fans would probably contend that Farmersonly.com is actually an Auburn dating site, but I digress.)
"We're thrilled to offer this service to Alabama fans," Shane Munson, Sports Dating Inc.'s Founder, told AL.com. "We released a dating site for Kentucky fans in July 2015 and have had a tremendous response. When looking at other fan bases to offer this service, Alabama has a great following and was an obvious choice."
Jokes aside, if your passion is Alabama football, finding someone who has that in common is a good place to start a relationship. However, the only thing we'd add is that there needs to be another website, BAMAbreakup.com, in which exes accuse each other of various personal shortcomings, message board rumor style. Otherwise, this feels like a missed opportunity to see through the entirety of an amazing dating life cycle.
Anyway, Roll Tide.
(Via AL.com)