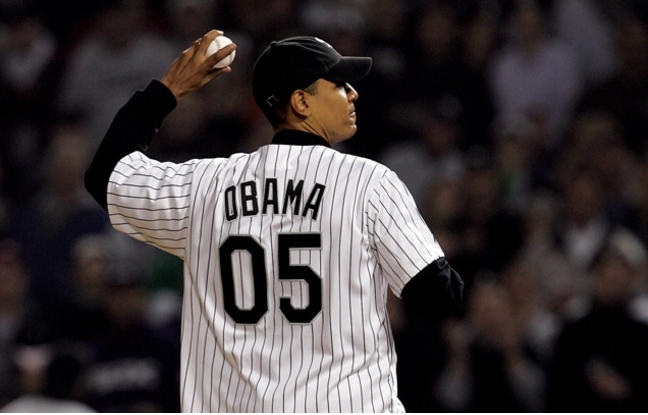 The President of the United States has finally joined Twitter. As of this writing, he has but one tweet:
It's nice that he's finally able to branch out into social media, and what better way than Twitter? He can now spend all of his free time scrolling for news, building his #brand, and re-tweeting his mentions. Oh my, can you imagine his mentions? I'm sure they're perfectly thoughtful and reasonable.
A quick glance at the first accounts he followed show the leader of the free world wishes to continue following his favorite sports teams. Being from Chicago, it's no surprise they start there.
Obama is a noted Bulls and White Sox fan (just don't ask him to pronounce their old park correctly), but I had no idea about the Blackhawks.
Perhaps he's just a front-runner. Has he followed Duke Basketball yet?