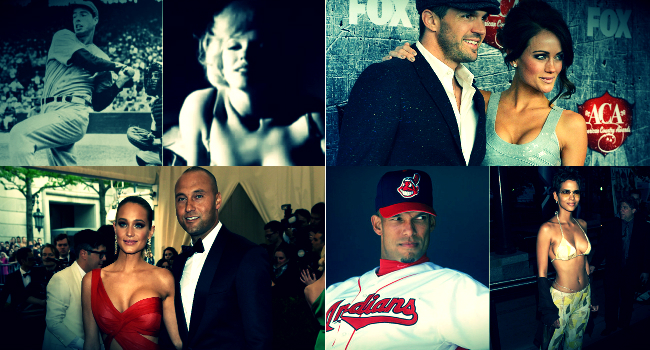 Professional baseball players are a rare breed. With superhuman hand-eye coordination, big paychecks, and athletic builds, they have it easier than the average male when it comes to attracting the opposite sex. Sure, not everything goes well in the romantic fields of war (as you'll see below), but no other sport has elicited as many athlete-celebrity relationships as Major League Baseball.
Perhaps the most famous one of all-time involved Yankees great Joe DiMaggio, whose greatest achievement on the diamond — a 56-game hitting streak — ended 74 years ago today. So, in honor of The Yankee Clipper, here are some of the most memorable baseball player/celebrity relationships, starting with the one that started them all:
Joe DiMaggio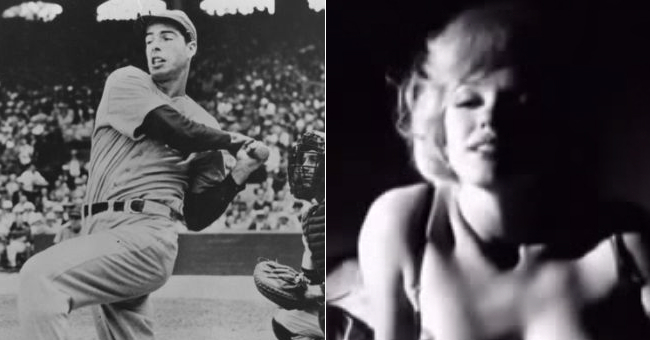 His Significant Other: Marilyn Monroe
Legendary slugger Joe DiMaggio and blonde bombshell Marilyn Monroe famously met back in 1952 and supposedly spent the first night together. The pair eloped in January of 1954, but the relationship was rocky at best. DiMaggio's son recalled one incident in which things got physical between the famous couple.
"I was asleep downstairs and I woke up to the sound of my father and Marilyn screaming . . . After a few minutes, I heard Marilyn race down the stairs and out the front door, and my father running after her. He caught up to her and grabbed her by the hair and sort of half-dragged her back to the house. She was trying to fight him off but couldn't."
Before year's end, Marilyn filed for divorce from Joe. Even as Marilyn had affairs within the Kennedy family, and as she spiraled out of control with substance abuse, they continued to see each other. Sadly, in 1962, Marilyn was found dead from a supposed drug overdose. DiMaggio would continue to send flowers to her grave until he passed away in 1999.
Chuck Finley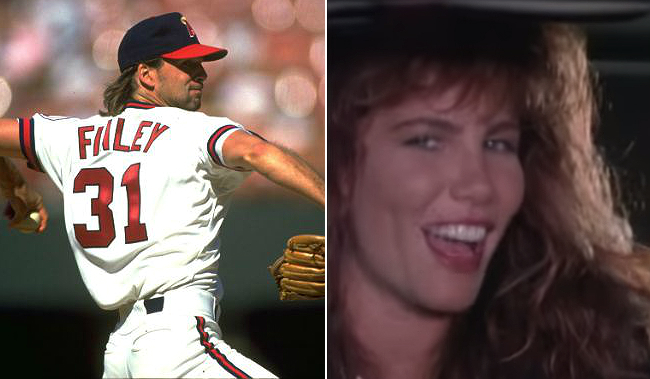 His Significant Other: Tawny Kitaen
You can file this relationship under "dysfunctional." Tawny and Chuck married in 1997, but it wasn't until 2002 that the sporting world got insight into how their coupling had crumbled. On April 1 of that year, Kitaen was arrested for physically abusing her husband. On April 4, Chuck filed for divorce along with a restraining order. Finley alleged that his wife was an aggressive drug abuser: A pharmacist testified that she was under the spell of a litany of anti-depressants.