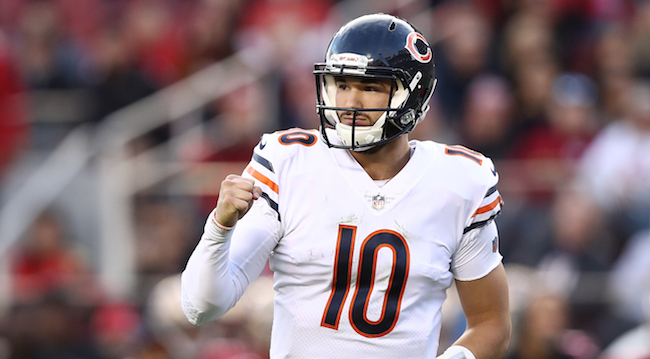 The Bears and 49ers played in an ugly football game on Sunday in San Francisco, as neither offense was able to do much against either defense.
Chicago held a 14-9 lead late when Mitch Trubisky took off down the left sideline and slid for a first down. Niners safety Marcell Harris came flying in and hit Trubisky late in the head area, which naturally upset the Bears players. With the hit being on the Bears sideline, Harris found himself quickly confronted by a number of Bears players.
At that point, several San Francisco players came to Harris' defense, including Richard Sherman, who charged in and threw some punches, resulting in an ejection for him and a pair of Bears players.
The best part is Kyle Long in street clothes in the middle trying to calm everything down amid the chaos.
There are few plays in football more guaranteed to spark a fight than a late hit on the quarterback. When that happens on the sideline of the quarterback's team, it's a recipe for disaster. The refs and some players did their best to separate folks and keep it from turning into a melee, but once Sherman ran into the fray throwing hands it escalated even further.
The good news out of all of this was the hit didn't have much effect on Trubisky, as he popped up from it and got in Harris' face. For a Bears offense that already struggles, they can't afford to lose their starter going into the playoffs.