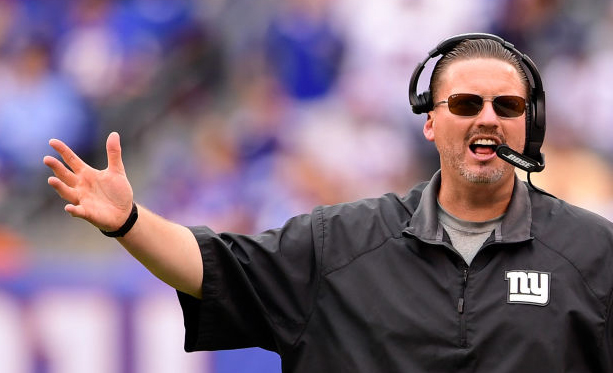 Ben McAdoo said his 2-9 Giants team had a better chance at winning with Geno Smith instead of two-time Super Bowl MVP Eli Manning, benching Manning and effectively ending the longest active start streak in the NFL. To put it softly, it's unfortunate, heartbreaking, and disrespectful to the veteran Manning. To put it harshly, this is going to get McAdoo fired. It was already expected, but as McAdoo's head tumbles from the guillotine blade, a reflection of Eli will be in his vacant eyes.
Anyone with even a cursory knowledge of the doomed season of the Giants knows that this isn't Eli's fault — he's been dealing with a terrible offensive line, weak defense and a plethora of injuries to his wide receivers. Not to mention terrible coaching. So now, Eli is benched as if it's his fault. Absolutely terrible.
And everyone knows it too. Listen to Mike Francesa rant for eight minutes about this shameful benching. Look at the thousands of tweets from fans, hundreds of tweets from NFL players, active and retired teammates of Manning's as well as opponents, and someone say this is a good idea. Let the streak continue and don't put this terrible season on Manning's shoulders.
Most of all, Eli Manning may have played his last game as a Giant, which is utterly shocking.