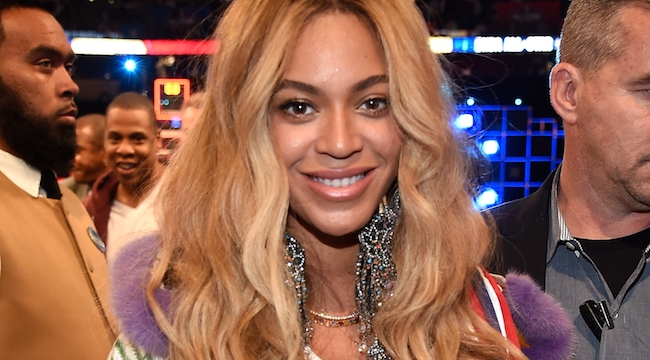 Colin Kaepernick was honored by Sports Illustrated on Tuesday night, and in a surprising twist, Beyonce got in on the fun. Kaepernick attended SI's Sportsperson of the Year Awards at the Barclays Center in Brooklyn, where he received the Muhammad Ali Legacy Award as someone who "embodies the ideals of sportsmanship, leadership and philanthropy and has used sports as a platform for changing the world."
During the ceremony, Beyonce made an appearance to give the award to the former Niners quarterback, who has not played in the NFL this season but has still made headlines due to his decision to kneel during the national anthem last year with the hopes of raising awareness of racial inequality in the United States.
Here is a portion of Beyonce giving the award to Kaepernick, praising him for taking action "with no fear of consequence or repercussion" and for hoping to "change the world for the better."

"Thank you, Colin Kaepernick," Beyonce said. "Thank you for your selfless heart and your conviction. Thank you for your sacrifice."
This is the fourth year that Sports Illustrated has given the award, and its past recipients are Magic Johnson, Jack Niklaus, Kareem Abdul-Jabbar, and Bill Russell.
As Ali's widow, Lonnie, told Sports Illustrated, the decision was made to give Kaepernick the award this year because "Like Muhammad, Colin is a man who stands on his convictions with confidence and courage, undaunted by the personal sacrifices he has had to make to have his message heard. And he has used his celebrity and philanthropy to benefit some of our most vulnerable community members."