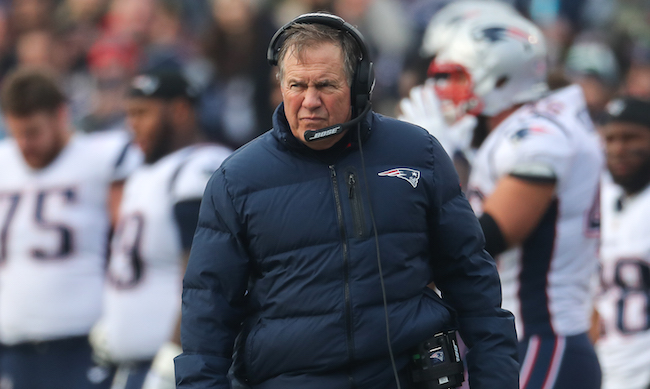 Rob Gronkowski found himself in some hot water on Sunday afternoon after the frustrated tight end charged in late and hit Bills cornerback Tre'Davious White with a cheap shot to the back of the head while he was on the ground following an interception.
Gronk was upset with the officiating and retaliated against White, which he apologized to White for in his postgame media availability. While the apology certainly helps, it won't keep him from having to deal with potential added punishment from the league because it was such a clear cheap shot.
The Pats' tight end avoided an ejection and after the game, Bill Belichick made sure to apologize to Bills' coach Sean McDermott for Gronk's actions after McDermott noted his frustration with the play.

"I understand," Belichick says after McDermott explained why he was so mad at the time. "It was bullsh*t. I'm sorry. Yeah, I apologize."
One would anticipate, based off this interaction, that Gronkowski likely got an earful from Belichick after the game for that hit and the Patriots are doing there best to show remorse before the league hands down any additional punishment. The Pats have all but locked up a playoff berth, but the battle for the top spot in the AFC is still up for grabs and losing Gronk for a game would not be helpful in that quest for a bye.