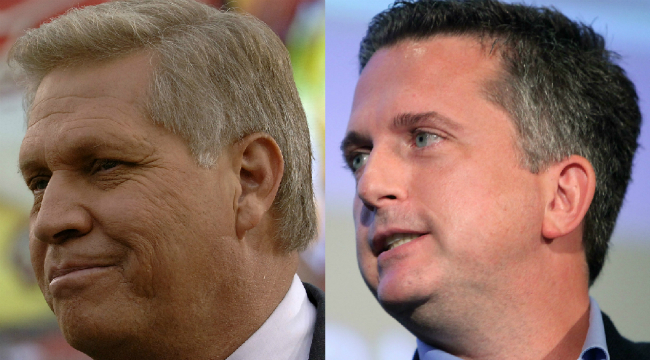 January 21, 2015 was a Wednesday, three days after the Patriots smacked around the Colts in the AFC Championship. Such heady times, when we were just discovering that some sort of derring-do had gone on with the Patriots' footballs in the first half. It's not worth re-hashing here, but an early break in the story came from ESPN NFL reporter Chris Mortensen, who tweeted this on that fateful Wednesday:
That was helpfully screencapped by Deadspin, because it has been deleted, but we'll discuss the deletion in a minute. It was a very specific report from one of the biggest reporters for the biggest sports news source in the world, which means that tons of people believed it, and saw the Patriots as unequivocal cheaters. It also wasn't true, and brought the ire of all Patriots fans down upon him, including one of the most famous in former colleague Bill Simmons.

On Monday, Mortensen appeared on The Dan Le Batard Show to talk about that tweet, and his role in the whole fiasco (something he previously refused to do for New England-based WEEI) as an unwitting source for misinformation that the NFL disseminated to steer the national conversation. Le Batard asked Mort what needed to be corrected from his initial report, and this was Mort's response (as transcribed by MassLive):
"What needs to be corrected has been corrected. I didn't correct it on Twitter, which was a mistake by the way. Twitter, I'm still trying to figure it out. The bottom line is, as the Wells Report showed, there were not 11 balls that were all two PSI under the 12.5 minimum requirement… Now that's my job to do a better vetting job as a journalist."
Mortensen went on to defend himself by claiming that none of his reporting significantly changed the national narrative surrounding Deflategate, which is why he feels that what he's done to correct his reporting has been sufficient. "It wound up not mattering" would be a pretty lame defense even if it was true, but it's not for him or us to say which specific tweets or bits of reporting swung a national discussion. But if you're one of the most visible reporters for an entire sport, the "Lil' old me" angle isn't the best one.
A little later, this key exchange happened between Le Batard and Mortensen:
LB: "Is there a need to retract the orginal story?"

Mortensen: "I already had changed the descriptive tone. And I did with our news desk, pretty early, to 'significantly underinflated.' And I will never retract that. The two pounds PSI, that was obviously an error and clarified and corrected. If you want to call it a retraction…what I didn't do was retract it on Twitter. And that was probably technically a mistake."
There isn't a single sports reporter worth his salt in America who can effectively use Twitter ignorance as an excuse, besides maybe Peter Gammons. And to leave your false reporting on Twitter even as you admit it's false is idiocy. Simmons, no longer required to play even a little bit nice with ESPN, took Mort to task in a series of tweets mentioning former Grantland employee Rembert Browne:
There goes Bill "Mr. Topical" Simmons, tying in Patriots homerism, actual incisive humor and "Hey, I'm hip!" references in a perfect Simmons souffle. It was an efficient way to call out Mortensen for behavior far below his usual standards, and it makes us excited for whatever he's going to do on HBO.
Not too long after Simmons released his barrage, Mort's original, incorrect tweet was deleted. So he does know how Twitter works! I hope this is the beginning of an all-out holy war by Simmons on ESPN. They deserve it for so many reasons, and, on HBO, he'll have the power to really throw some haymakers.
(Via MassLive)