https://uproxx.com/wp-content/uploads/2015/05/bill-simmons.jpg
In the 14 years that Bill Simmons has worked at ESPN, he's helped to create some of the giant corporation's most beloved properties. For years, he kept Page 2 afloat when it was the home for his massively popular columns. He founded Grantland in 2011 to be a semi-independent home for himself and others he hired to write about sports and pop culture in longer, more in-depth fashion. His B.S. Report has long been the most popular podcast in ESPN's network, and the 30 For 30 series of documentary films he started (and for which he serves as executive producer) have won ESPN a Peabody Award and two Emmys.
All of those properties were at least co-created by Bill Simmons but owned by ESPN, and now the two are parting ways, presumably when Simmons' contract expires in September. Network President John Skipper has already said that Grantland will continue without Simmons, but who takes over? Will it look the same? And what of the other Simmons-related content that ESPN's produced?
Grantland
In the New York Times' article on Simmons' departure, Skipper said "[Grantland] long ago went from being a Bill Simmons site to one that can stand on its own." This is true — Grantland's contributor page lists a staggering 55 names (including Simmons) as of today. But since Simmons personally brought on many of them, it remains to be seen if the number will drop just to 54, or lower. Only a couple of Grantland writers have said anything on Twitter:
Obviously, they (and the silent majority) are still digesting what seemingly came as a shock to them. Simmons has yet to say anything publicly, and once we know his next step, we'll have some idea of how likely any current Grantland contributors are to follow him. But it's tough to make a living writing on the Internet, and it's hard to get bigger than ESPN, so a talent exodus is not the most likely scenario, but if it happens, the roster will be refilled.
In terms of who takes over the big chair from the artist formerly known as the Sports Guy, that's another open question. According to Grantland's Masthead, Dan Fierman is the editorial director and Sean Fennessey is currently the deputy editor, making them the two most likely to be promoted from within. However, ESPN could choose to replace one of their biggest names with a splashy hire, if only to draw attention back to Grantland and away from the man who left it.
30 for 30

Simmons co-created this documentary series, originally slated to be 30 films covering subjects within the 30 years of ESPN's existence from 1979 to 2009. It was such a critical success that a second season of 30 more films was commissioned, the final one of which is set to air on June 8th. Simmons is credited as the series' creator and has been listed as an executive producer on every one of the films.
In addition, ESPN has used the 30 for 30 umbrella to spin off other documentary series, such as 30 for 30 Shorts and 30 for 30: Soccer Stories. It's a behemoth at this point, a reliable source of quality, original content for the network, and it is highly doubtful that Simmons' exit from ESPN will do anything to slow it down. In all probability, the series will carry on, and Simmons will get royalty checks from it into perpetuity.
The B.S. Report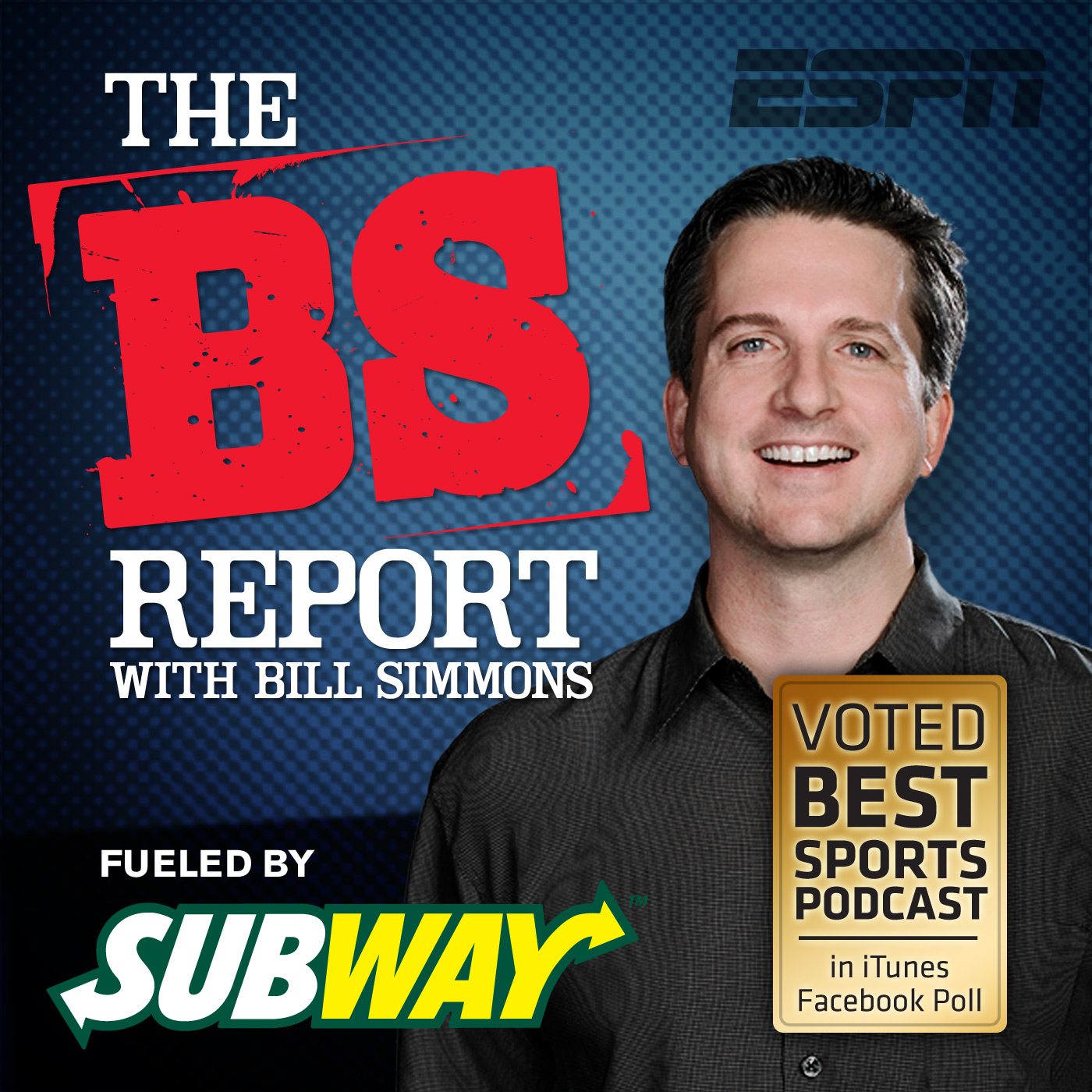 Of course, there's no B.S. Report without the B.S. The most uncertainty involved in this part of the transition is in whether Simmons continues to podcast wherever he winds up, and whether ESPN will allow him to call his podcast the B.S. Report. But the podcast currently sits as the third most popular in iTunes' Sports & Recreation category, surpassed only by Simmons' own basketball-centric Bill Don't Lie podcast, which he launched only at the beginning of this year's NBA Playoffs, and Ric Flair's WOOOO! Nation, which is hilariously at the top spot. It will undoubtedly leave a void.
ESPN will, of course, be just fine without Simmons. It's one of the biggest media companies in the world. But as the TV side succumbs more and more to Hot Take Fever and the journalism side is constantly compromised by corporate partnerships, they're losing the man who gave them some of their best and most respected properties.
Bill Simmons certainly isn't perfect, and he was not ESPN's savior. But for all of his fights with the network, he was one of the best things they had going, and his absence will be felt.
(Via NYT Sports)