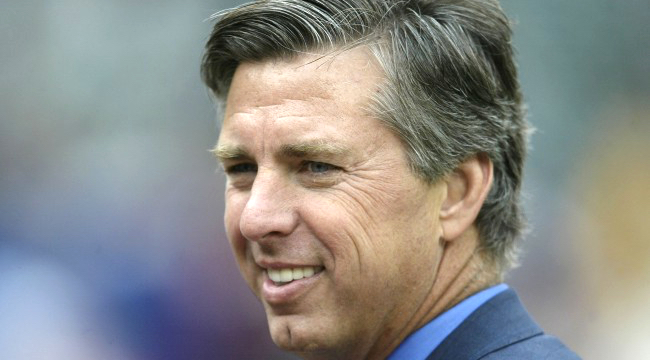 Better late than never, apparently. The Boston Red Sox have completely overhauled their front office, with multiple reports claiming that Dave Dombrowski is the organization's new president of baseball operations. Meanwhile, Ben Cherington, the team's general manager, is stepping down.
Dombrowski is only a couple of weeks removed from being let go as the general manager of the Detroit Tigers. Though the Tigers never won a World Series under Dombrowski, they did win several divisional titles. On the other hand, the Red Sox have been declining since their World Series title, going 124-157. The Red Sox are currently last in the AL East.
While letting Dombrowski go looks like a poor move in hindsight, it's a big pickup for the Red Sox. The 2015 season is a lost cause, but it's never too early to start building for '16. Or, at least, that had to have been the organization's mentality by making such a swift and dramatic change.
(Via Sports Center)