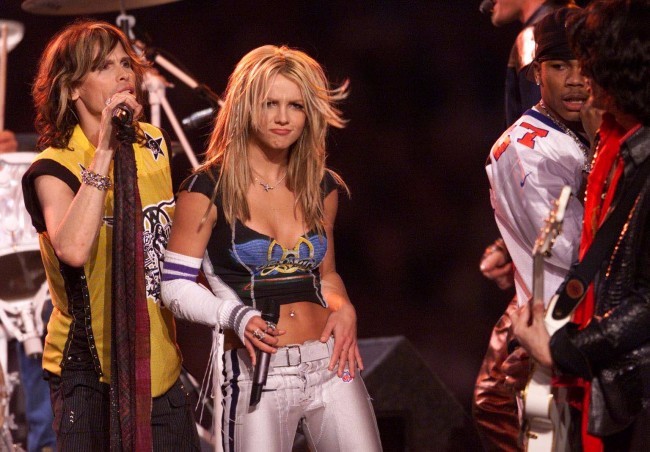 When soulful pop powerhouse, Adele, admitted to declining an offer to perform at 2017's Super Bowl halftime show, it wasn't just Daydreamers whose disappointment proliferated throughout the nation. For those of us who tune into the year's most watched event exclusively for its musical interlude, this news was beyond disillusioning. Because if not Adele, what other modern musical royalty had the strong cachet and catalog to match to help fill her void?
Enter living legend, Britney Spears.
In an interview conducted on Wednesday with BBC Radio 1's Scott Mills, the iconic pop princess admitted she "would probably do [the Super Bowl halftime show]." She may have discussed some other pertinent topics from her upcoming Glory release and Justin Bieber collaboration rumors, yet Britney stans seemed to be preoccupied by the prospect of this esteemed performance.
Taking their fervent excitement to where else but Twitter, Britney die hards began digitally pleading for the potential NFL performance to come to fruition.
Though it's unclear if an actual offer is on the table for the 34-year-old "Make Me" singer to take the stage at the Super LI, it's evident fans are already getting their hopes up.
If this materializes, it wouldn't be Spears' first time occupying the renowned role. In 2001, she joined Aerosmith, 'NSYNC, Nelly and Mary J. Blige for a legendary halftime performance that was made even more so by the arm sock Britney donned throughout the set.
While most of us would be keeping our fingers crossed, hoping this scenario is more than just a hypothetical, we need those fingers to assiduously type on Twitter praying for those online voices to be heard.