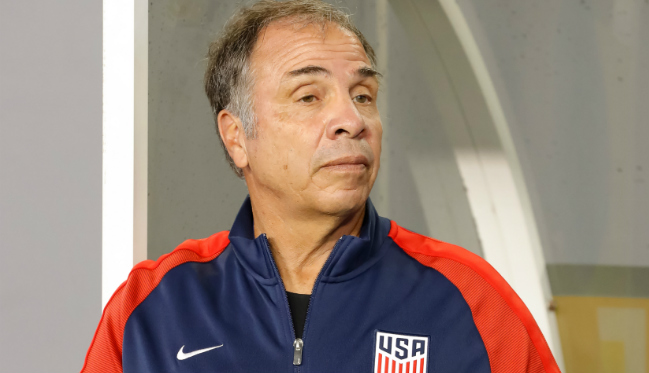 Bruce Arena took over the United State Men's National Team on Nov. 22, 2016 after the squad lost a pair of World Cup qualifiers against Mexico and Costa Rica. It was his second stint at the helm of the national team — he was previously in charge from 1998-2006 — and he had one job: Right the ship and make sure that the United States qualified for the 2018 World Cup in Russia.
That failed to happen, and as such, Arena is now out of a job. Word came down on Friday that had resigned as the manager of the national team. In a statement released by U.S. Soccer, Arena said "When I took the job last November, I knew there was a great challenge ahead, probably more than most people could appreciate. Everyone involved in the program gave everything they had for the last 11 months and, in the end, we came up short. No excuses. We didn't get the job done, and I accept responsibility."
The national team faced a seemingly improbably scenario on Tuesday night. If it wanted to make the World Cup, it had to win or draw against Trinidad and Tobago and hope that Panama and Honduras both did not register wins against Mexico and Costa Rica. Seeing as how Trinidad and Tobago was the worst team in this round of qualifying and had already been eliminated, along with the fact that the United States throttled Panama on Friday by a score of 4-0, this didn't appear to be too tall of a task, even if winning on the road in CONCACAF is difficult.

But disaster struck, as the Americans fell, 2-1, while both Panama and Honduras won, meaning the USMNT will watch the World Cup from their homes. People were furious, and ESPN's Taylor Twellman called for a massive overhaul to the way U.S. Soccer operates, but Arena sounded like someone who wanted to keep his job, even if it was assumed that he would leave the program after the World Cup.
But Arena was unable to lead the Yanks to the promised land, and now, U.S. Soccer needs to find someone to lead its men's national team. As for what's next, there's no indication whether this is the beginning or the end of some type of shake up to the way U.S. Soccer operates.