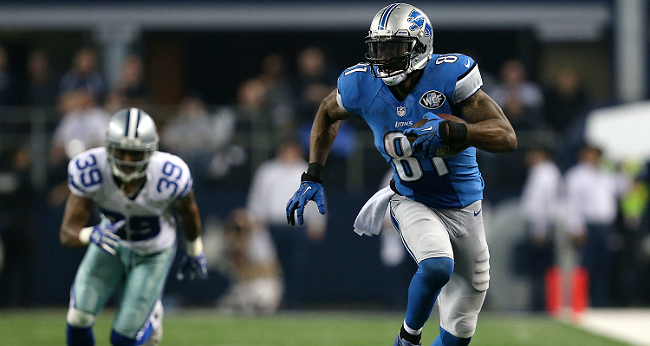 Calvin Johnson spent nine seasons in the NFL and decided that was enough, retiring after this past season. Despite coming off a 1,200-yard, nine-touchdown season, Johnson decided at 30 years old that he'd had enough.
It was easy to speculate that playing nearly a decade for the moribund Detroit Lions along with wear and tear was why Johnson decided to call it a career. In a Detroit Free Press story, Johnson talked about how injuries and the time-consuming nature of the NFL made his decision an easy one.
"My finger's jacked," Johnson said. "I mean, I'm beat up. After you play that long you're going to be beat up so it's just a time where you are content with what you did and I'm content with what I did so far."
As for the fact the Lions reached the postseason twice during his nine seasons and went 7-9 in 2015, Johnson said that didn't affect his decision.
"Nah," he said. "Simply – I wouldn't just quit because we were losing. It was just body. I was just tired of it, fed up. Just had enough."
Since retiring — with more than $100 million in career earnings — Johnson has gotten married, spent more time with his two-year-old son and traveled around the world. Really, who among us wouldn't retire to do all that right now?