Calvin Johnson and Matthew Stafford might have spoiled their Thanksgiving dinners because they're eating the Eagles defense alive during today's Turkey Day game. Stafford has thrown for 337 yards and 5 TDs, with Calvin Johnson officially going Full Megatron by catching 3 of the scores. This is how it should be.
Johnson is now in rare territory as one of the few to catch a touchdown pass for seven Thanksgivings in a row, like your Uncle Gary. Except in that case, the stakes were far lower and Calvin Johnson isn't wearing sweatpants and a Dick Butkus throwback jersey.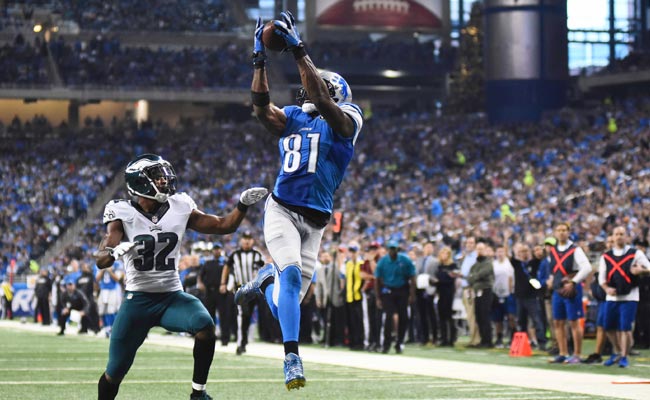 This thrashing leads to further speculation that Chip Kelly's days in Philadelphia are numbered. The Eagles are looking at a 4-7 record and just lost cornerback Nolan Carroll to a broken ankle with the Patriots looming in week 13.
If the Bears lose to the Packers tonight, the Lions will take 3rd place in the NFC North with a surging defense and soft schedule on the horizon. But with turmoil in the front office and questions on how Stafford and Johnson work in their immediate future, this could be a Thanksgiving moment we may never see again.
(Via NFL)