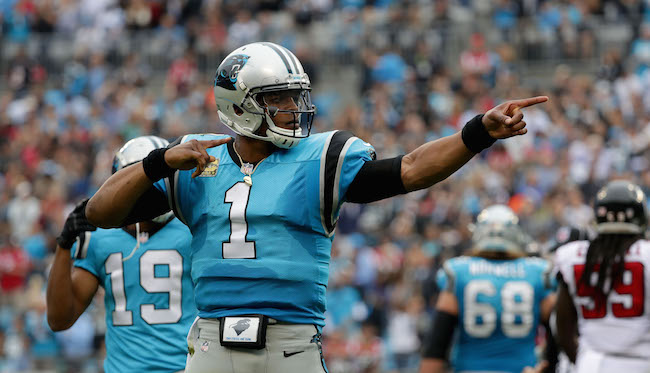 In the mid-20th century, Yogi Berra was famous for coming up with puzzling quotes for the media that would make no sense at all. That's just who Yogi was and he'd keep doing it no matter the time and place. It's been a long time since we had a prominent figure to provide us with such strange quotes, but rapidly approaching that territory is Cam Newton.
The Carolina Panthers quarterback brings attention to himself for multiple reasons, some good and some bad, from his flashy (and at times bizarre) clothing, to his play on the field, and his occasionally hostile interactions with the media. Cam Newton is in a class of his own when it comes to being a riddle wrapped up in an enigma.
The Panthers QB added another magical quote to the ledger after he was asked about moving on and getting a win against the Falcons after the Kelvin Benjamin was traded away earlier in the week. Newton noted the loss but then added that "the Titanic still has to go."

Which brings a whole new set of questions, primarily does Newton know what happened to the Titanic? Or is it one of those movies (and history lessons) that has stayed in the Netflix queue that he hasn't gotten to watch yet?
Regardless, Newton's heart will have to go on to Miami for a showdown against the Dolphins next Monday night. The Panthers are riding high after two straight division wins, the latest one coming Sunday afternoon against the Falcons on Sunday in a 20-17 win that kept them nipping at the heels of the Saints.