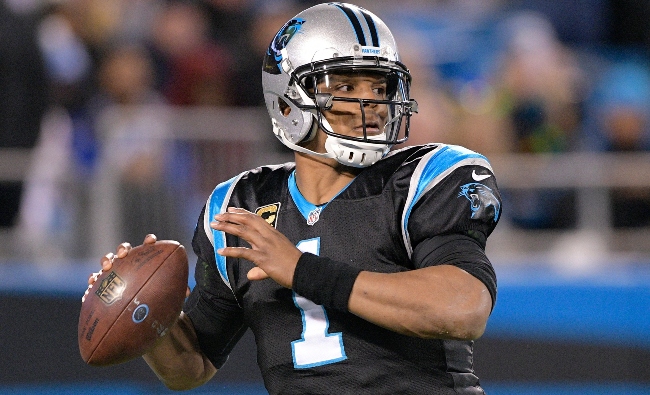 Carolina Panthers quarterback Cam Newton was obviously not himself this season, as the former NFL MVP dealt with a shoulder injury for the back half of the 2018 season that eventually led to him getting shut down for the final two games of the year. It turns out the injury required surgery, one for which there's no immediate timetable for Newton to return to the field.
The Panthers announced Newton underwent successful a successful arthroscopic procedure performed by the team physician Dr. Pat Connor. While Newton is slated to begin rehabbing immediately, Marcel Louis-Jacques of the Charlotte Observer brings word that Newton's status for 2019 is still up in the air.

This is a potentially big deal because Panthers owner David Tepper mentioned last week that everything is on the table, including holding the soon-to-be 30-year-old signal caller out next year so he can get back to 100 percent.
"If you told me he took a year off and could recover and be fully recovered and everything else, and that's what it took, an extra year, why wouldn't you do [that]?" Tepper said. "Now we would have to do other things, right? We'd have to go out and get another quarterback. If you could find me some more cap space I'd appreciate that."
Newton started 14 games this season before getting shut down, completing a career-high 67.9 percent of his passes for 3,395 yards with 24 touchdowns and 13 interceptions. In addition, Newton ran for 488 yards with four touchdowns on the ground.