"I see you dabbin" Cam Newton remains the best. pic.twitter.com/OaEtBftwpA

— Jordan Heck (@JordanHeckFF) November 25, 2015
A lot has been made of Cam Newton's showmanship this season, as the Panthers quarterback seems to be getting under the skin of opposing players, coaches and fans with his elaborate dances and celebrations. But regardless of whether you enjoy his extracurriculars, Newton has led the Panthers to a 10-0 record as a legitimate MVP candidate this season.
With each impressive performance he's showcased this season, Newton has used every opportunity to make the day of a child. This past weekend, Newton gave a game ball to a youngster after each of his five touchdowns against the Washington Redskins. He also happened to be mic'd up as he met with some of the kids on the field Sunday, which is why we now have the great video you can watch above. It's pretty dang adorable.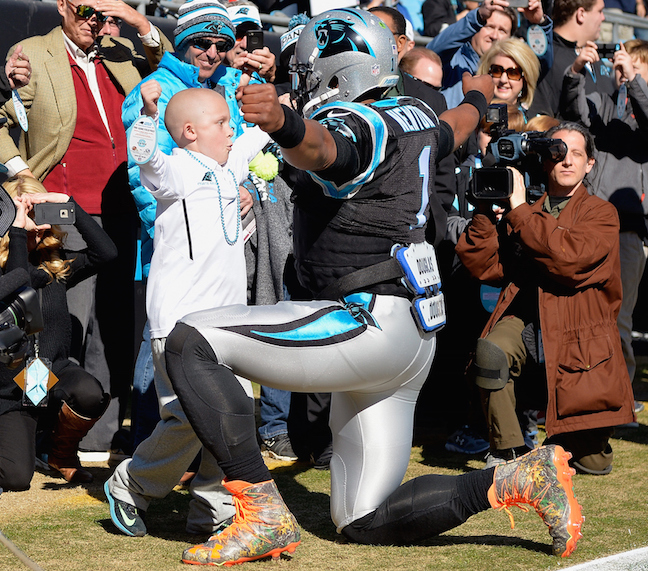 Again, whether you like showboatin' Cam Newton or not, you should at least be able to appreciate how great he is to/with young fans. And it's not just game balls and friendly conversations going around, either. Newton helped feed 900 underprivileged kids a full Thanksgiving dinner prior to the holiday this week.
If Cam keeps up his current rate of success, there may not be a kid left on Earth who isn't totally enamored with him. Well, maybe just one.