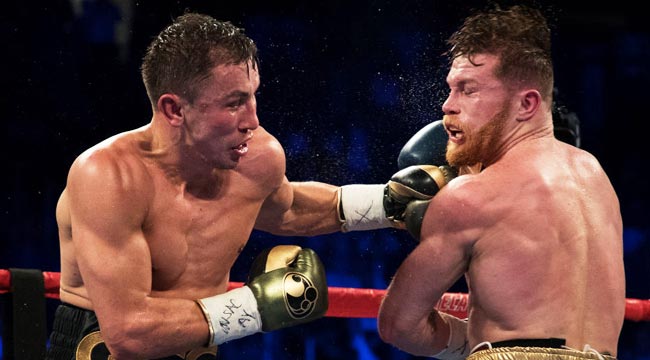 The Wednesday afternoon deadline for Canelo Alvarez and Gennady Golovkin to agree to a September 15 rematch of their instant classic from a year ago came and went with no deal, causing concern in the boxing world that we would once again be robbed of a great fight due to negotiation issues.
However, as is so often the case with boxing, the deadline was more of a guideline than a hard and fast rule, and two hours later it, was announced that the two sides had finally come to an agreement for the rematch. Golovkin was apparently the one pushing back on the rematch, according to Oscar De La Hoya, but ultimately money talked and the two sides were able to come together to make the second fight happen (in what will likely be a trilogy, barring any more issues).

The first fight resulted in a controversial draw that left a bad taste in the mouths of many boxing fans, but the fight itself was spectacular. The rematch was originally scheduled for May, but a failed drug test by Alvarez caused that fight to be called off and left the rematch in doubt. Now, both sides have reached an agreement that includes Alvarez enrolling in year-round drug testing through VADA, a major hurdle in ensuring the rematch.
While there was some fear the two sides wouldn't be able to come together when the deadline passed, it's not a major surprise that they ultimately were able to make things happen. There are tens of millions of dollars at stake with this fight, and there's no bigger bout that can be made (including the likely Anthony Joshua-Deontay Wilder bout in the heavyweight division) in the sport today.
What will be most interesting is how much Canelo and Golden Boy had to concede to Golovkin in negotiations due to the failed test, after Canelo was the clear "A side" in the first bout and raked in the majority of the money.