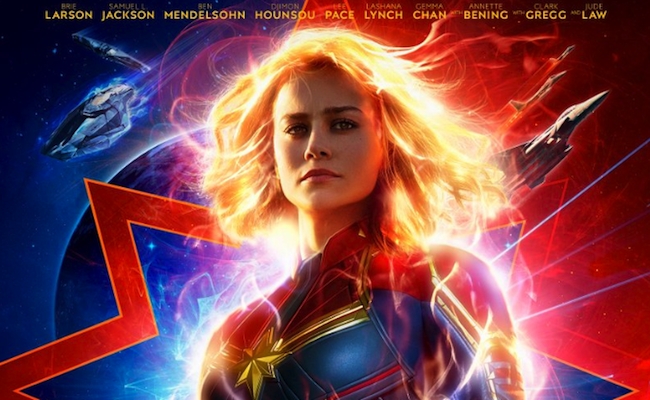 Before we get to Avengers 4 and the highly anticipated answers to the aftermath of Avengers: Infinity War, the Marvel Cinematic Universe must first introduce a new, key character to movie audiences with Captain Marvel.
Brie Larson will star as the newest hero to get its own franchise and, based on the post-credits scene from Infinity War, she will play a prominent role in Avengers 4. It's expected to be a big week for the MCU, as there's been speculation about new trailers for both films dropping at some time this week.
On Sunday, Marvel Studios confirmed the latest Captain Marvel trailer would indeed drop on Monday, making its debut at halftime on Monday Night Football (on Disney property ESPN) — no word on if it will also include an old lady getting punched.

A teaser for the trailer release was spotted by some fans as well running on local news channels to hype up the trailer dropping.
Trailer release day has become a huge deal, especially for superhero movies, as they offer a glimpse at plot points, easter eggs, and other information for fans of the comics to try and pick out. The Captain Marvel trailer will have approximately 36 hours in the spotlight for Marvel fans before the reported release of the Avengers 4 trailer on Wednesday morning.