When Carson Wentz was picked second overall by the Philadelphia Eagles in the NFL Draft on Thursday night, he came loaded with questions about whether his college career at FCS school North Dakota State has artificially inflated his value, and if he's truly ready for the NFL. It's a fair point, and the Eagles are hoping that Sam Bradford will be around to buy some time for Wentz to develop, even as Bradford begs to leave.
While Wentz, like all rookie quarterbacks, would benefit from some time on the bench before being thrown into the fire, his second-tier pedigree doesn't mean he won't have success at the highest level. Just take a look at some of the guys who came from schools outside the highest division in the NCAA and still became stars.
Jerry Rice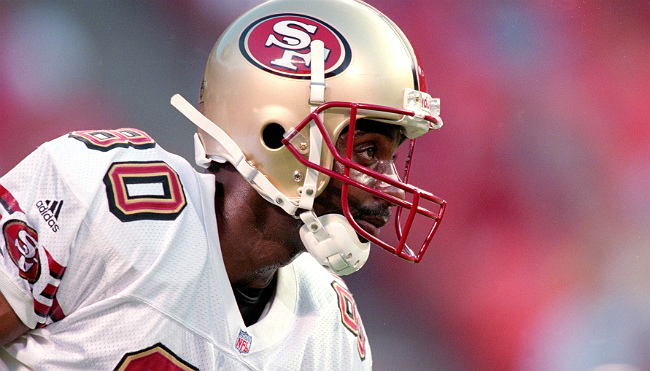 Quite possibly the single best player the NFL has ever seen came not from the hallowed halls of Notre Dame or Alabama, but from Mississippi Valley State. Even in what was then called Division I-AA, Rice stood out and set single-season and career NCAA record in catches, yards and touchdowns. He even made it into the top 10 of Heisman balloting his senior season before getting picked with the 16th overall pick in 1985. Imagine how NFL history would be different if Rice had been recruited by, say, Texas and gotten picked as the top wideout in the draft. Who picked a WR first that year? Why, the New York Jets with Al Toon, who became a very good receiver in his own right. That's right, Jets fans — if not for oversight in college recruiting, who knows where Rice could have taken your team?
Michael Strahan
Before he was a beloved television personality (Who betrayed Kelly! How could you, Michael?!), Strahan was one of the best defensive ends in the NFL for over a decade, and he had a fourteen-year career on one team, the New York Giants. He still holds the single-season record for sacks, and he did it all as a second-round pick out of Texas Southern University. Clearly, he was destined for bigger things.
Randy Moss
Randy is a special case on this list, as he was recruited by Division I schools and redshirted at Florida State for a year before transferring to Marshall. Still, his performance in I-AA was so dominant and so captivating, it drew Marshall University the revenue and attention it needed to jump to Division I while he was at school. Think about that: Moss was such a big deal that his team jumped a level riding his coattails.
Steve McNair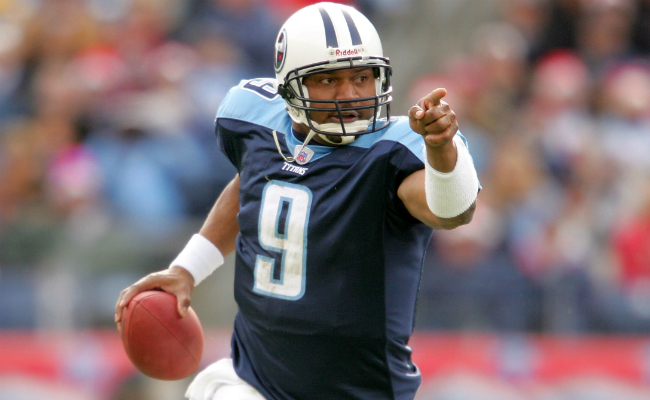 Did you know that McNair still holds the I-AA (now FCS) records for career passing yards and total offensive yards? McNair is almost certainly the best quarterback ever to come out of an HBCU, and even though he played for Alcorn State, he still finished third in Heisman voting and was picked third overall in the NFL Draft (first on both counts: the immortal Ki-Jana Carter). Just think, he might not even be on this list had the University of Florida not wanted to turn him into a running back. He was 6'3, for crying out loud.
Terrell Owens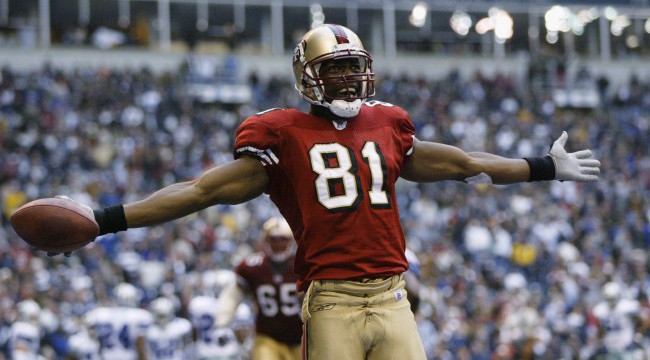 Maybe there's something about being passed over by bigger schools that makes wide receivers extra brash when they start beasting in the NFL. Owens and Moss combined for more showboating than the entire recorded history of baseball, but unlike Moss, Owens played for I-AA school University of Tennessee-Chattanooga because he was lightly recruited. Despite college stats that didn't jump off the page, Owens still made it onto the NFL's radar, and he was drafted in the third round. The rest, as they say, is history — sometimes glorious, sometimes embarrassing, always complicated history.
Walter Payton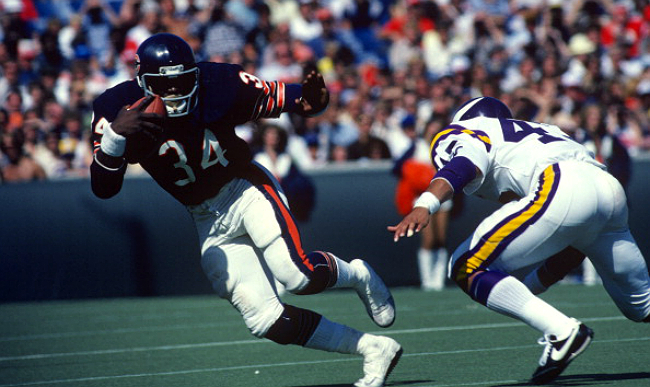 Depending on who you ask, the man they call Sweetness might have been the best running back of all time, right up there with Jim Brown and Barry Sanders. Even though his talent was obvious as early as high school in Mississippi, the prejudiced universities in the SEC didn't recruit Payton, and he attended HBCU Jackson State University. It didn't wind up being much of a hurdle, as he dominated through college, was drafted fourth overall, and dominated the pros for over a decade. The award for the best player at the FCS level is now named after Payton, and has been won by multiple players on this list.
Phil Simms
Simms had a largely unremarkable college career for Morehead State, playing four losing seasons, and was supposed to be a mid-round pick in the 1979 draft that San Francisco 49ers head coach Bill Walsh apparently had his eye on. But the Giants surprised everybody by taking Simms late in the first round, which was booed by Giants fans in attendance (as you might have guessed). Walsh had to settle for Joe Montana out of Notre Dame in the third round. But it's hard to fault the Giants for reaching now — after all, Simms did win the Super Bowl with one of the greatest QB performances of all time.
Tony Romo
Tony's an outlier on this list because after he finished his college career at Eastern Illinois, he wasn't even drafted. Rather, he was plucked as an undrafted free agent by Bill Parcells for the Dallas Cowboys. Romo's long and successful (if recently injury-plagued) Cowboys career stands as Parcells' enduring legacy, and it's honestly difficult to see in 2016 how he was so thoroughly overlooked. He may have taken a lot of crap for some horribly-timed mistakes, but when healthy, he's been one of the very best QBs in football for the past decade.
Jared Allen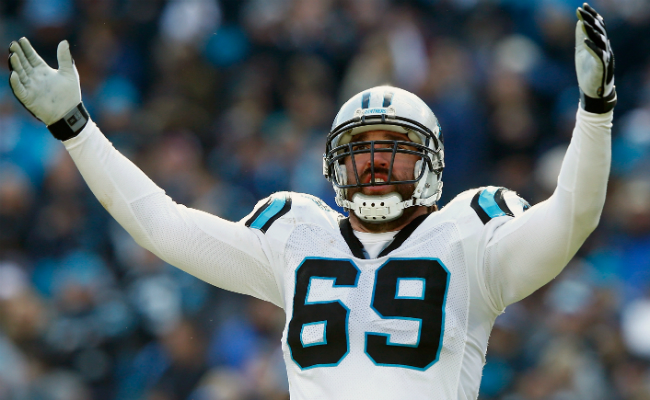 Allen just finished up a career that saw him finish with double-digit sacks in seven out of his 10 seasons (with a 22-sack season thrown in for good measure). He was one of the most dominant pass rushers in the league for a stretch there, and he did it after getting drafted in the fourth round out of Idaho State. He was one of the premier trash talkers in the NFL, which makes you wonder what they teach over in Pocatello.
Joe Flacco
Flacco is the model for what a good trajectory for Carson Wentz might look like. As far as second-division schools go, Delaware, like North Dakota State, was a pretty major one when Flacco was there — and he transferred from Pitt to get playing time. Joe started every single game for the Ravens since he was drafted before getting injured in the 2015 season, and he had a magical postseason that culminated in a Super Bowl ring. Is he Aaron Rodgers? No. But he's certainly a good enough quarterback to allow the rest of a roster to win a title, and that's why the Eagles traded up to get Wentz.