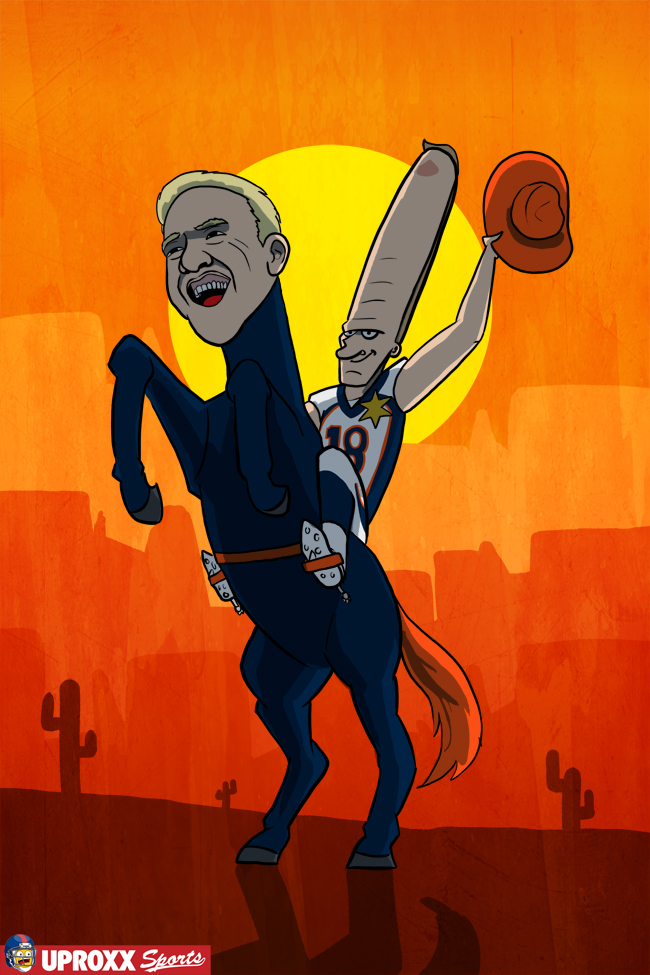 The season is finally over, and the Denver Broncos are your world champions.
Congrats to Von Miller, the MVP of an incredible defense. Congrats to Peyton Manning, who after years of dragging bad defenses to the playoffs was finally dragged to the playoffs himself. Congrats to DeMarcus Ware and Wade Phillips, who finally got championships once they escaped Dallas. Congrats to Vernon Davis, who after years of giving it his all for the 49ers, lucked his way into a championship in the 49ers home stadium.
Sorry, Panthers. You had the hype, you had the swagger, but you didn't have the right gameplan when you needed it most. The most dominant regular season team in a long while finally faltered at the worst time. Did you hear that sound every time the Panthers fumbled? That gross smacking sound mixed with garbled laughter? That was the sound of millions of old men dabbing and laughing at Cam failing.
But before we close the door on the 2015 season, let's take one look back at what made it great/stupid/amazing. Let's give some awards.
BEST GAME
Green Bay @ Arizona, Divisional Round.
Honorable mentions: Saints/Giants (Week 8), Seattle/Carolina (Divisional Round)
BEST MEME

Honorable mentions: Nanobubbles, Tom Brady courtroom face